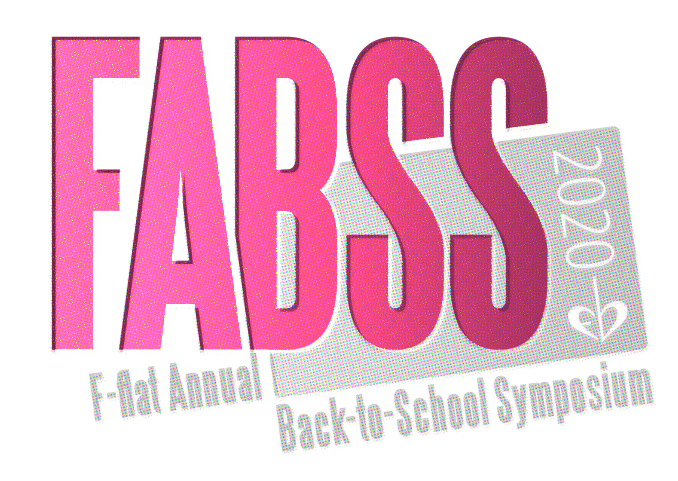 Virtual Music Education Symposium
Virtual Music Education Symposium
AUGUST 14-15
KEYNOTE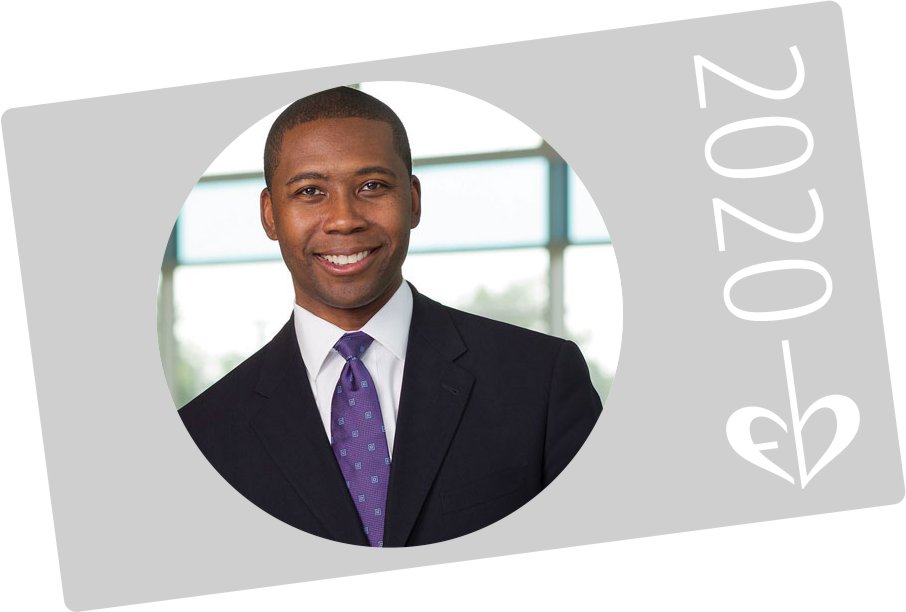 Dr. Rollo Dilworth
Keynote: Putting Our Songs to Work: Social Justice in the Music Classroom 
Boyer College of Music and Dance, Temple University
More than 150 of Dilworth's choral compositions and arrangements have been published—many of which are a part of the Henry Leck Creating Artistry Choral Series with Hal Leonard Corporation.  Additional publications can be found in the catalogs of Santa Barbara Music Publishing and Colla Voce Music, Inc.  Dilworth is a contributing author for the Essential Elements for Choir and the Experiencing Choral Music textbook series, both published by the Hal Leonard Corporation/Glencoe/McGraw-Hill Publications, and for Music Express! Teachers Magazine.  He has authored 3 books of choral warm up exercises intended for elementary and secondary choral ensembles, entitled Choir Builders: Fundamental Vocal Techniques for General and Classroom Use (2006); Choir Builders for Growing Voices (2009); and Choir Builders for Growing Voices 2 (2014).
ADMISSION:
PAY WHAT YOU WANT
$1 Minimum / $50 Suggested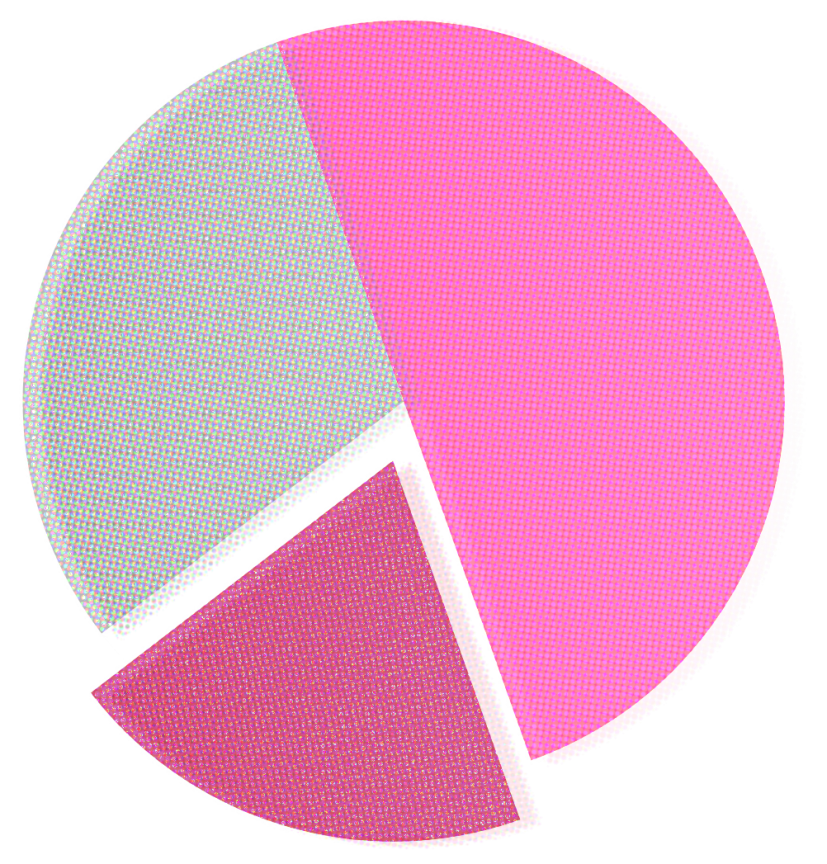 50% goes to the presenters

20% goes to the nonprofit, Decolonizing the Music Room

30% goes to running FABSS
we pay our presenters
because they're FAB
INCLUDES:
Two days of engaging sessions on a range of topics including, virtual teaching in 2020, creative work in ensembles, remote learning and students with special needs, racial equality in the music classroom, project-based learning, and much more
Keynote speaker: Dr. Rollo Dilworth, world-renowned composer, Vice Dean and Professor of Choral Music Education at Temple University, will be presenting the keynote: Putting Our Songs to Work: Social Justice in the Music Classroom 
Presentations from over 25 speakers, each of whom is an F-flat author
Admission to all symposium events, including virtual concerts, a virtual open mic, and movement workshop
Symposium attendees can attend each session virtually or have access to a session replay for one week after the conference
Cost is pay what you wish. All proceeds will go to conference speakers and the non-profit, Decolonizing the Music Room, an organization helping music educators develop critical practices through research, training, and discourse to build a more equitable future
Symposium attendees will receive discounts on F-flat Books and other author promotions throughout the weekend
PRESENTERS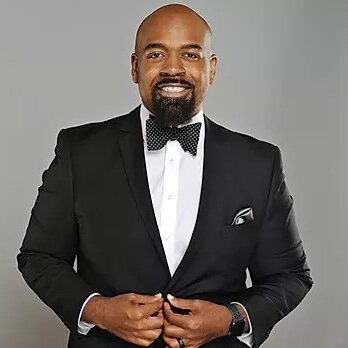 Franklin Willis
Using Interactive Literature in the Elementary Music Classroom 
For more than a decade, Franklin has educated, mentored, and developed elementary and middle school students through the power of music. He specializes in providing musical instruction through authentic culturally relevant teaching experiences to empower and engage all children to achieve their best. He is a graduate of the University of Memphis with a Bachelor of Music Education with an emphasis in Choral Music in 2009. In 2012, he earned the Master of Education Degree in Nonprofit Leadership from Belmont University. Most recently he completed the Education Specialist Degree with an emphasis in Instructional Leadership from Tennessee Technological University.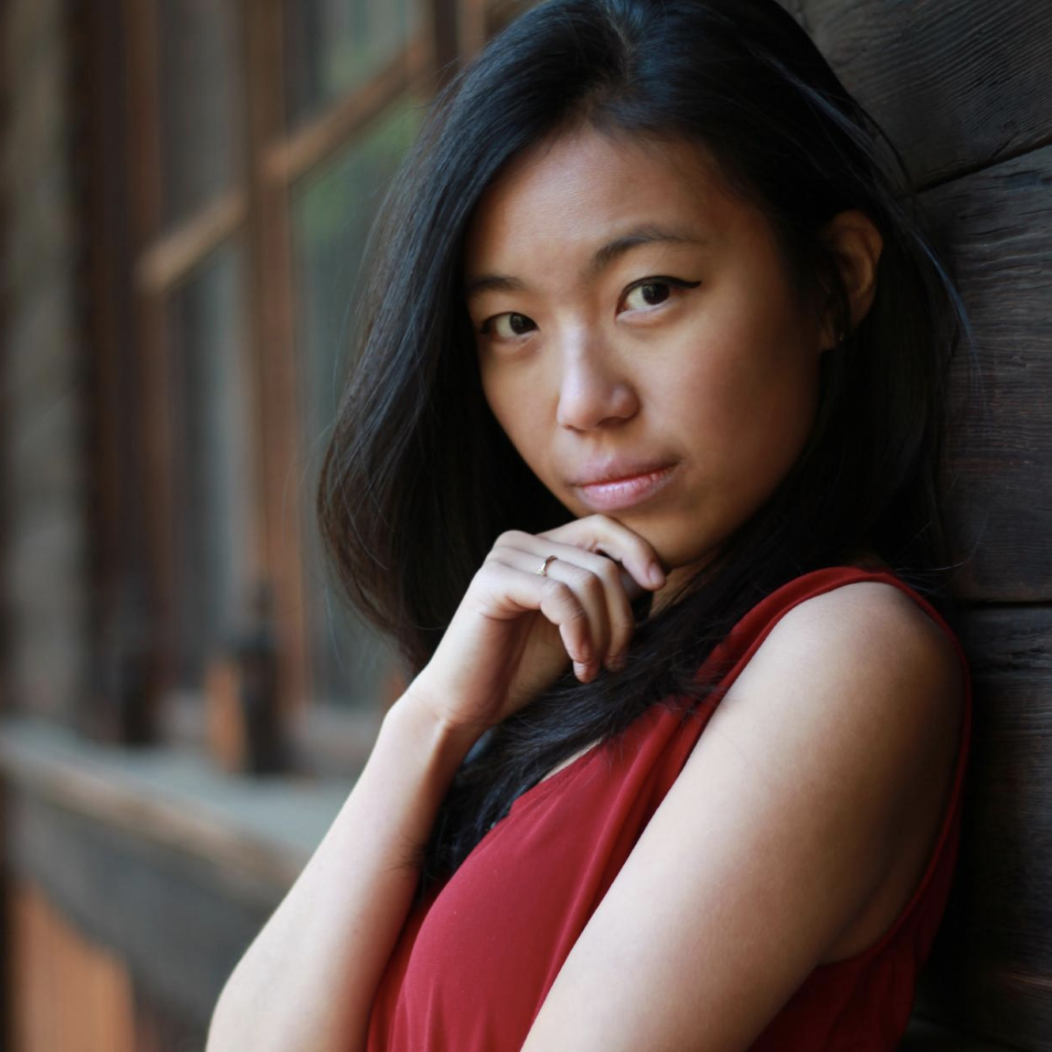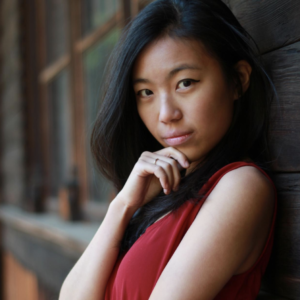 Alice Tsui
The Model Minority (Musician) Myth
Alice Tsui (pronounced TSOY) is an Asian American/Chinese American pianist, music educator, scholar, activist, and lifelong Brooklyn, New Yorker. Alice is the founding music teacher at P.S. 532 New Bridges Elementary, an arts-integrated public elementary school in Crown Heights, Brooklyn, and is on the piano faculty at the Manhattan School of Music Summer program. Alice facilitates freestyle rap, hip-hop, improv, and comedy musical experiences with youth and adults across the U.S. with Freestyle Love Supreme. As a product of the NYC public school system, Alice is passionate about decolonizing, anti-racist, abolitionist public music education, and empowering the individual and collective voices of youth through music as expression. Learn more about Alice at alicetsui.com, and connect with her at instagram.com/musicwithmissalice.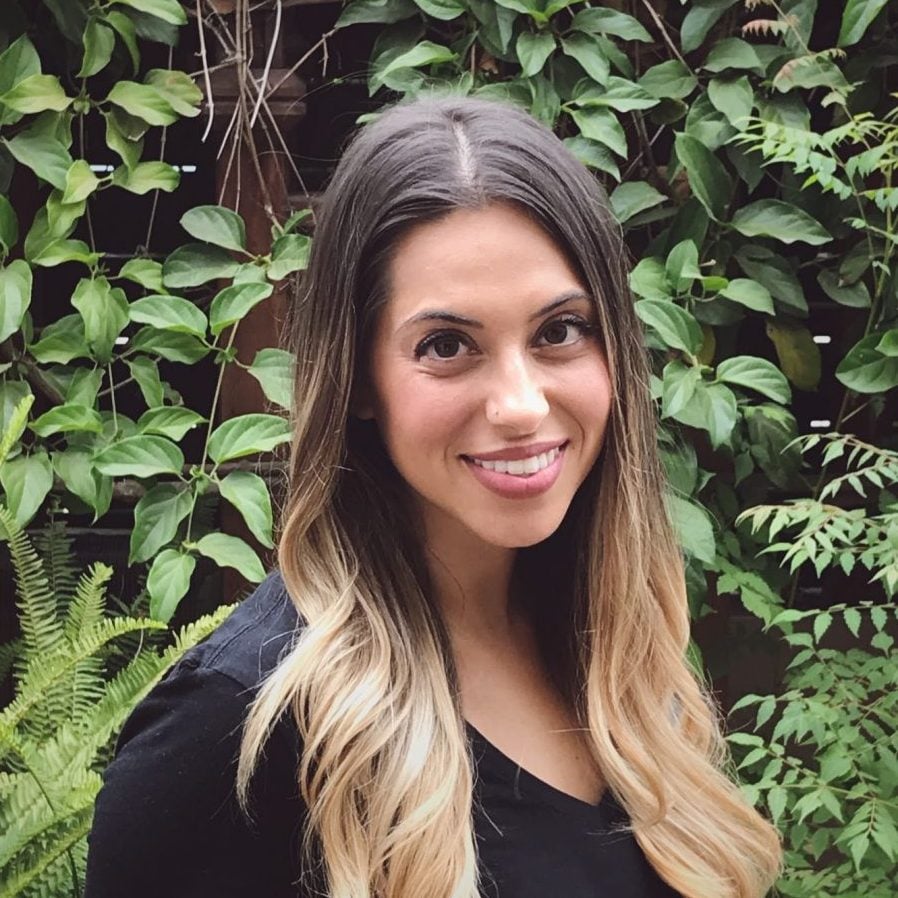 Theresa Thomasulo
The Interactive Classroom: Teaching the Whole Child Through Asynchronous Learning


Healing Songs for Students and Self
Theresa Thomasulo is a musician-educator with over a decade of teaching experience. She currently teaches 5-8 Choir in Los Angeles, CA and maintains a private studio. Theresa is an Orff certified educator and serves on her school's Diversity, Equity, and Inclusion Leadership Team. She has taught in public, private, and international schools in a range of courses including choir, general music, music appreciation, ukulele ensemble, string ensemble, and musical theater, and has advised an independent study course for solo erhu performance and improvisation. Theresa received a Bachelor of Music degree in Music Education from the Crane School of Music, SUNY Potsdam and a Master of Music degree in Ethnomusicology from the School of Oriental and African Studies, University of London, where she specialized in musics of South and East Asia. Theresa currently serves as head of music in her district and is an elected board member of the Southern California Vocal Association.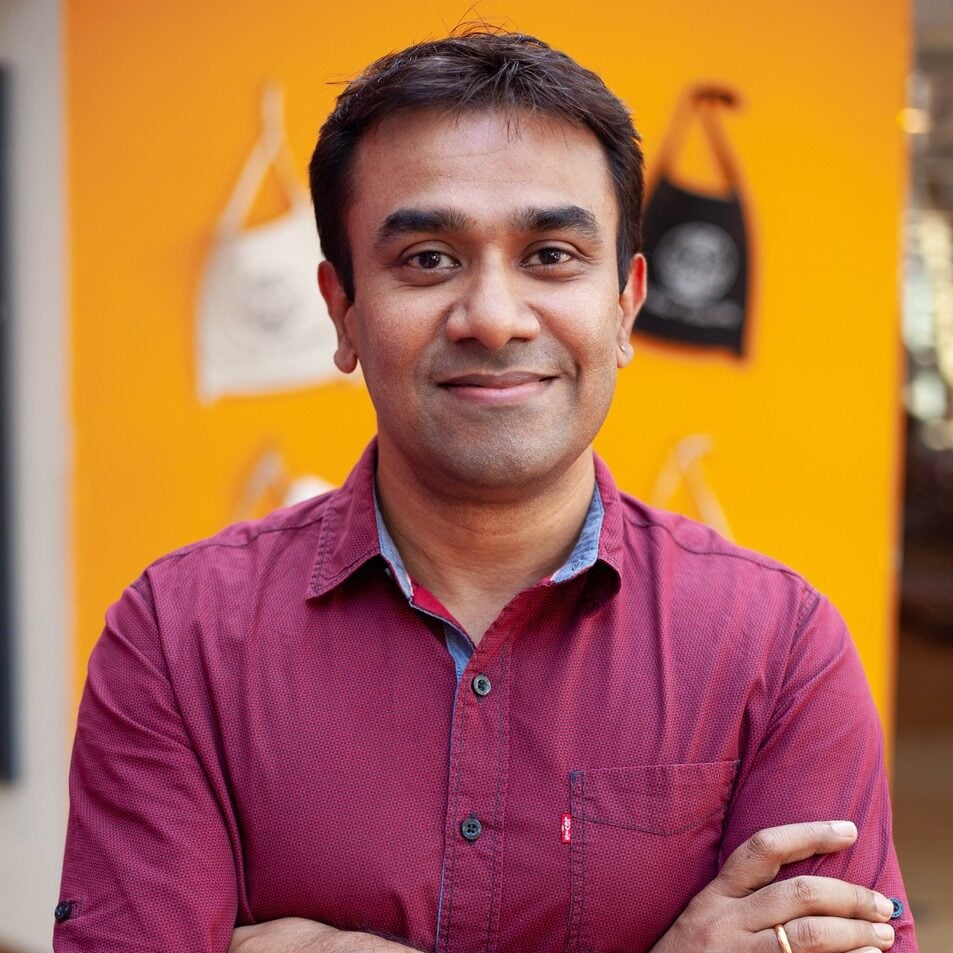 Nilesh Thomas
Redefining Online Music Learning
Nilesh has served in various higher education leadership roles in India and abroad for the past 17 years. He leads curriculum strategy, learning technology, quality assurance, institutional partnerships, and new business opportunities at The True School of Music, Mumbai, India. Nilesh spent 15 years in Malaysia, leading the design, delivery, and quality assurance of undergraduate and TVET courses in music, music production, music business, and sound engineering in collaboration with leading UK universities and the Berklee College of Music, Boston. He has extensive experience in designing Occupational Standards and Outcome-Based Learning models aligned to the Malaysian Qualifications Framework, the British QAA framework and the National Skills Qualifications Framework of India.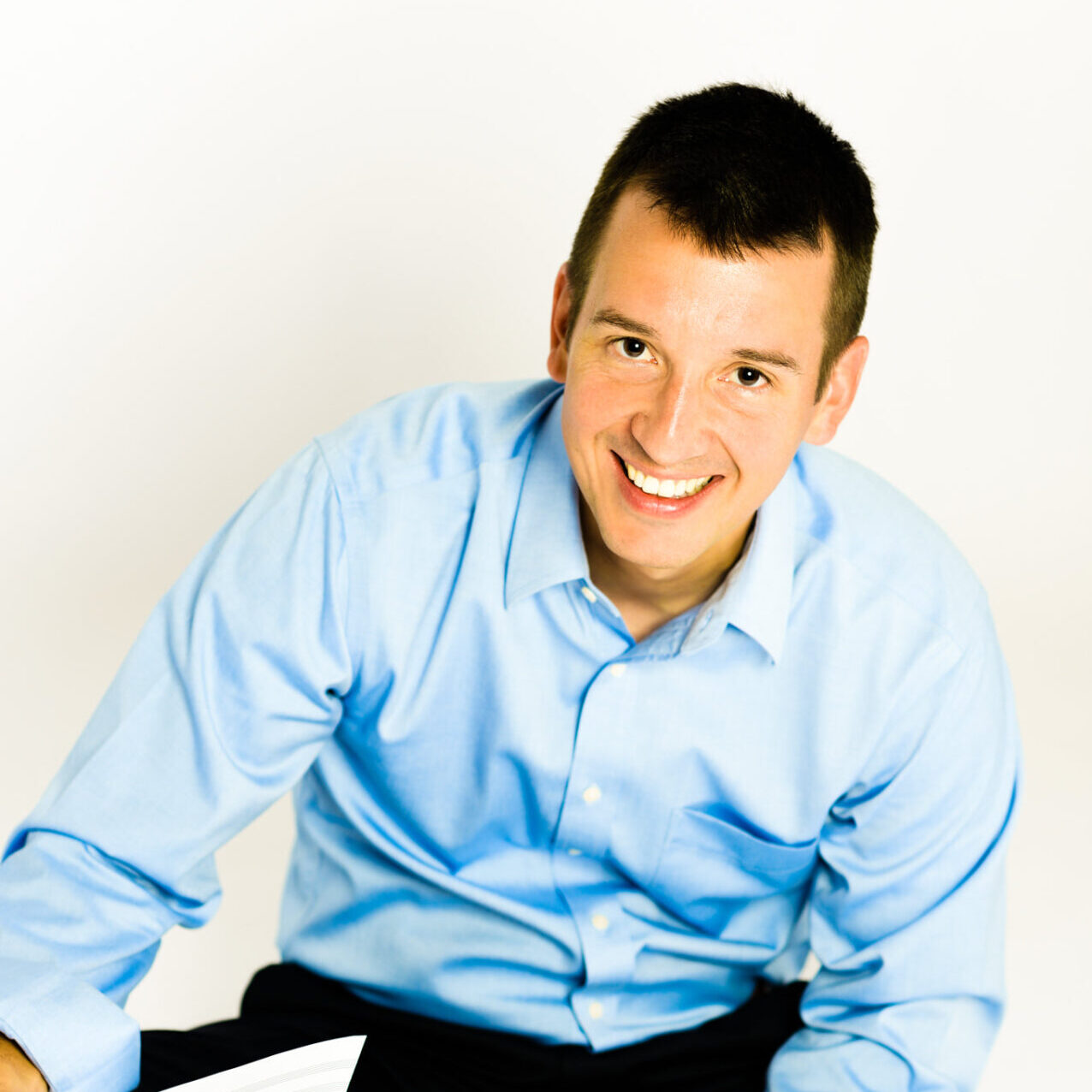 Benjamin Taylor
Creating Music with a Virtual Ensemble
Benjamin Dean Taylor is a composer of contemporary concert music.  His energetic, adventurous music provides a uniquely refreshing sonic experience for performers and audiences alike.  As a sought-after composer for wind band, Taylor has been commissioned by over 100 band directors of players at all educational levels.  His music is performed frequently across the United States and abroad including recent performances in Taiwan, Argentina, Scotland, Spain, France, and Saudi Arabia.  He is the Founder and Executive Director of Music Creators Academy, a virtual summer music camp for middle and high school-aged youth.  Explore his music at benjamintaylormusic.com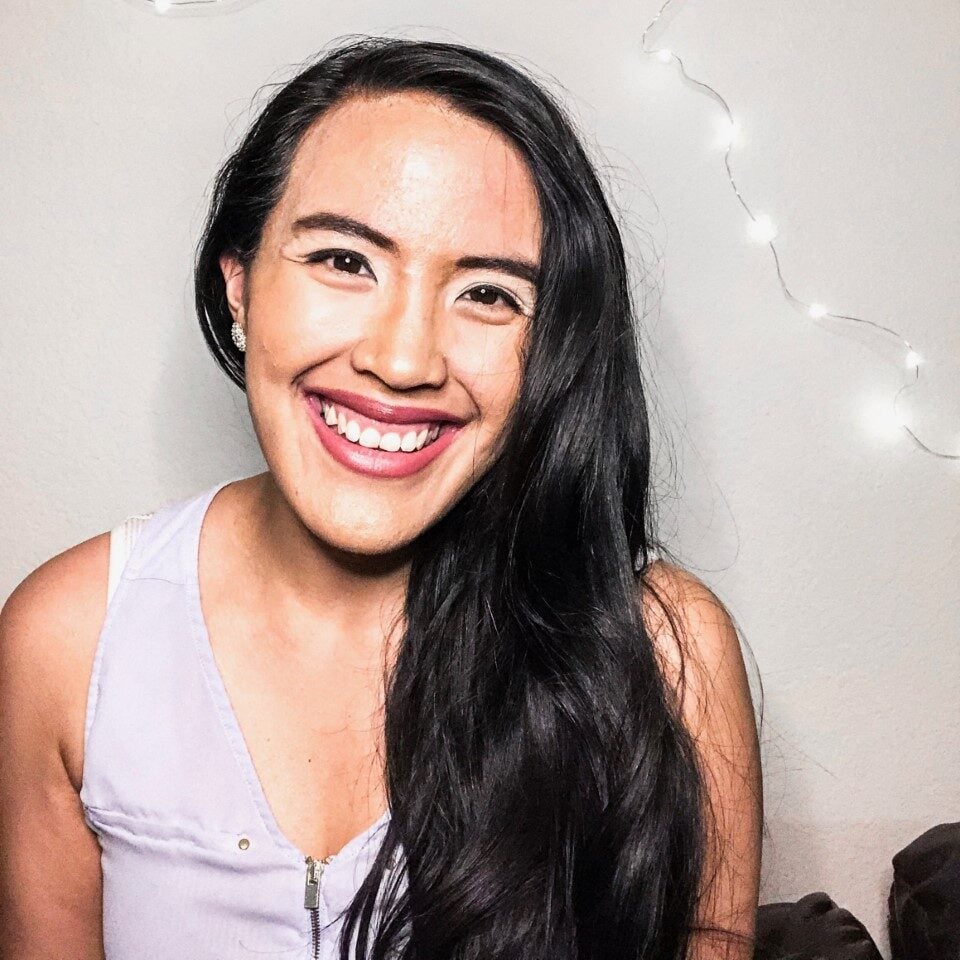 Jackie Sunga 
The Model Minority (Musician) Myth
Jackie Sunga is a certified elementary music teacher in Houston, Texas. As a Kodály certified music specialist, she has also previously served as the social media coordinator of the Kodály Educators of Texas. After completing five years in music education, Jackie discovered a passion for burnout prevention and earned a certification for emotional wellness. She is now continuing her studies as a graduate student in Clinical Mental Health Counseling at Divine Mercy University. Jackie is passionate about trauma-informed education and advocating for teachers' mental and emotional health. You can find subscribe to her newsletters and learn more about her programs at JackieSunga.co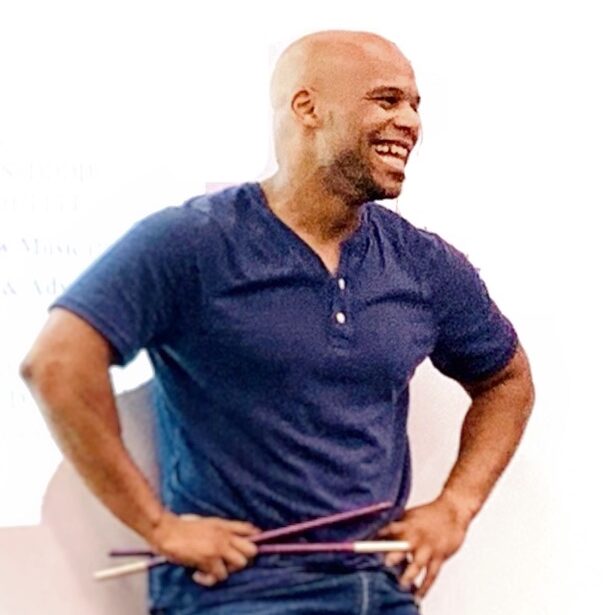 Nathaniel Strawbridge
Drumming & Grooving: A World Drumming Experience for ALL Learners!
Nathaniel Strawbridge is a graduate of the University of South Florida and holds a Bachelors degree in Music Education. He teaches general music at Crestwood Elementary School in Hillsborough County, in Tampa Florida, and is an Adjunct World Drumming and Music Education Professor at the University of Tampa. At Crestwood, Nathaniel's fifth grade World Drumming Ensemble has performed regionally and nationally. Nathaniel is a composer, arranger, transcriber, performer, drum circle facilitator, workshop clinician, consultant, and teacher mentor. He has presented original workshops to teachers on the regional, state, and national levels.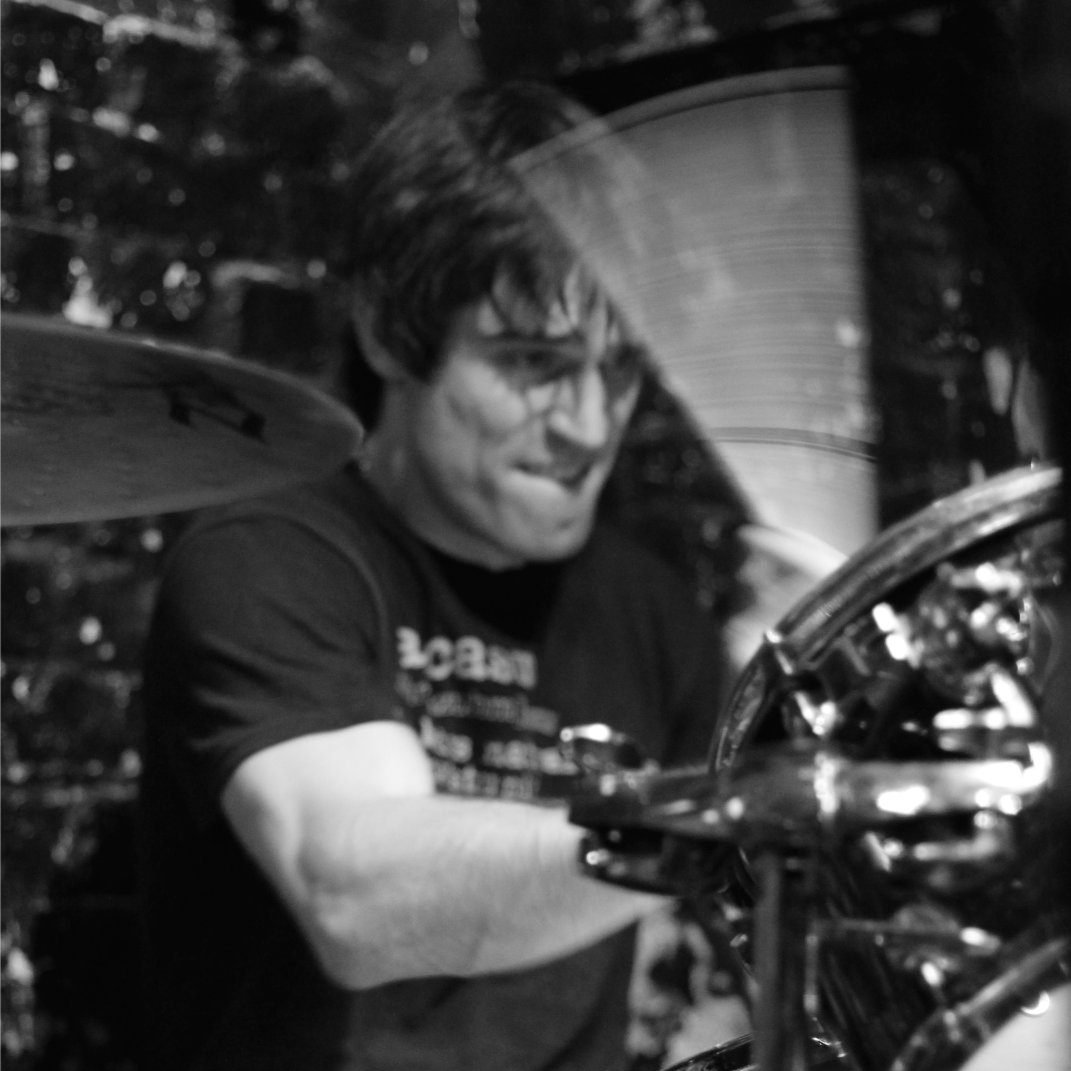 Gareth Dylan Smith
(Re-)Discovering Spirituality at the Drum Kit
Gareth Dylan Smith is Assistant Professor of Music at Boston University, a founding editor of the Journal of Popular Music Education, and a drummer. He has authored or edited 10 books on music and music learning, including Sociology for Music Teachers: Practical Applications (with Hildegard Froehlich), Eudaimonia: Perspectives for Music Learning (with Marissa Silverman), and Sound Advice for Drummers. Gareth's research interests include drumming, vernacular music learning, meaningfulness in making music, and practice-as-research. He is working on a multimedia publication about philosophy of playing drum kit (for Cambridge University Press) and an album of duets called Permission Granted, with an e-book to follow titled Conversations at the Drum Kit.
Jose Valentino Ruiz
REVAMP: Entrepreneurial Suggestions for Creative Professionals amidst

Covid-19 and 

Less Technical, More Musical: Production & Audio Engineering Tips for Music Educators



Internationally-acclaimed recording and performing artist, Dr. José Valentino Ruiz is an EMMY® Award Winner, a multi-GRAMMY® Award Nominated artist-producer-engineer, a multi-instrumentalist, composer, missionary, and educator known for his passionate performances, versatility, and fluid expression on the flute, saxophone, bass, and Latin percussion. José Valentino has worked for American Idol and X-Factor, produced 60 albums, scored 30+ nationally-televised commercials, & performed in over 1100 concerts. He is CEO/Director of Production & Entertainment for JV Music Enterprises LLC., Strategic Communications Director for TJ Flutes & Saxophones UK Co., Artist-in-Residence and Entrepreneurship Coach for the nationally-recognized music outreach program – Diaz Music Institute (501c3), Composer for MVProds & Hayden 5 Inc., and Head of Music Business & Entrepreneurship at the University of Florida.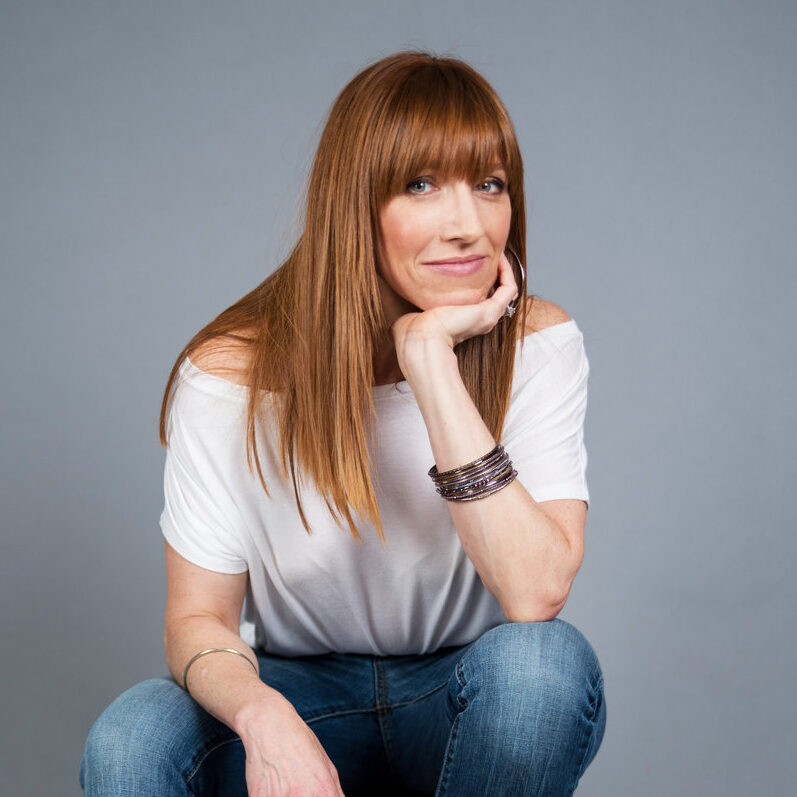 Kat Reinhert
Staying Creative and Contemporary Vocal Basics and Beyond
Kat Reinhert is an accomplished performer, songwriter, voice teacher, and educator. From 2017-2019, she was the Director of Contemporary Voice at University of Miami Frost School of Music, where she served on faculty within the Music Media and Industry program which includes the Bruce Hornsby Creative American Music minor and the Musicianship, Artistry Development and Entrepreneurship (M.A.D.E.) Major. Ms. Reinhert recently relocated to New York City and is currently running her own business providing private voice and songwriting lessons, mentoring, masterclasses and workshops on songwriting, contemporary voice and higher popular music education. Kat is the current president of The Association for Popular Music Education, a non-profit with a mission to advance popular music education at all levels. She has authored several published articles and chapters on contemporary voice and songwriting.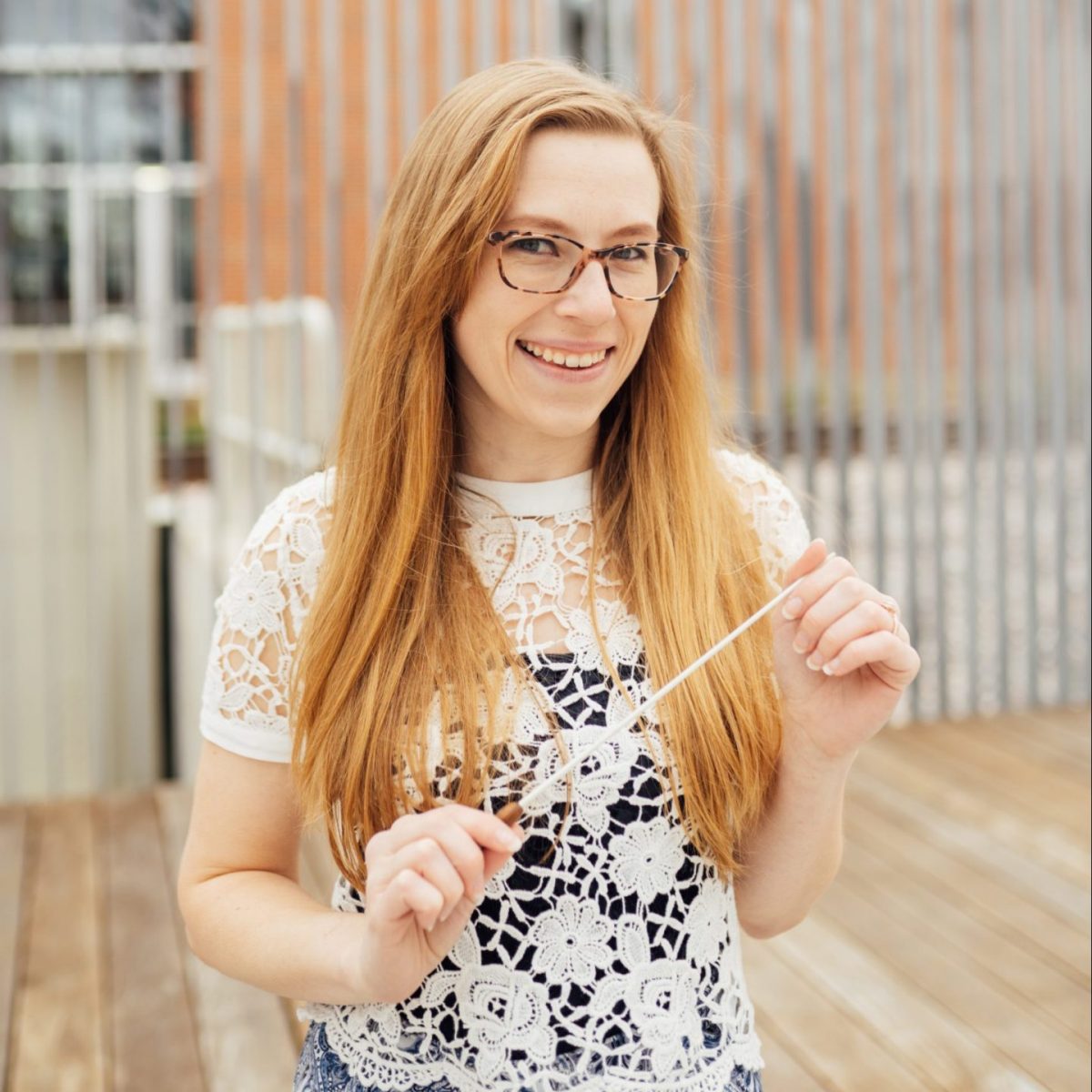 Michelle Rose
Back to School Virtual Edition: Setting Yourself Up for Success




What's Your Student Engagement Plan?: Classroom Management for the Virtual Music Educator
Michelle Rose teaches middle & high school music at North Carolina Virtual Academy. She also directs the after school virtual band and choir. Michelle holds a Bachelor's Degree in Music Education and Performance (flute) from Elon University and is currently pursuing a Master's in Music Education from The University of North Carolina, Greensboro. She is a teacher-author and blogger at themusicalrose.com. Michelle has been a presenter at several conferences and has been a guest speaker for pre-service music teachers at colleges across the country. In her free time, she enjoys baking, sewing, and going on walks with her dog Tovy (short for Beethoven).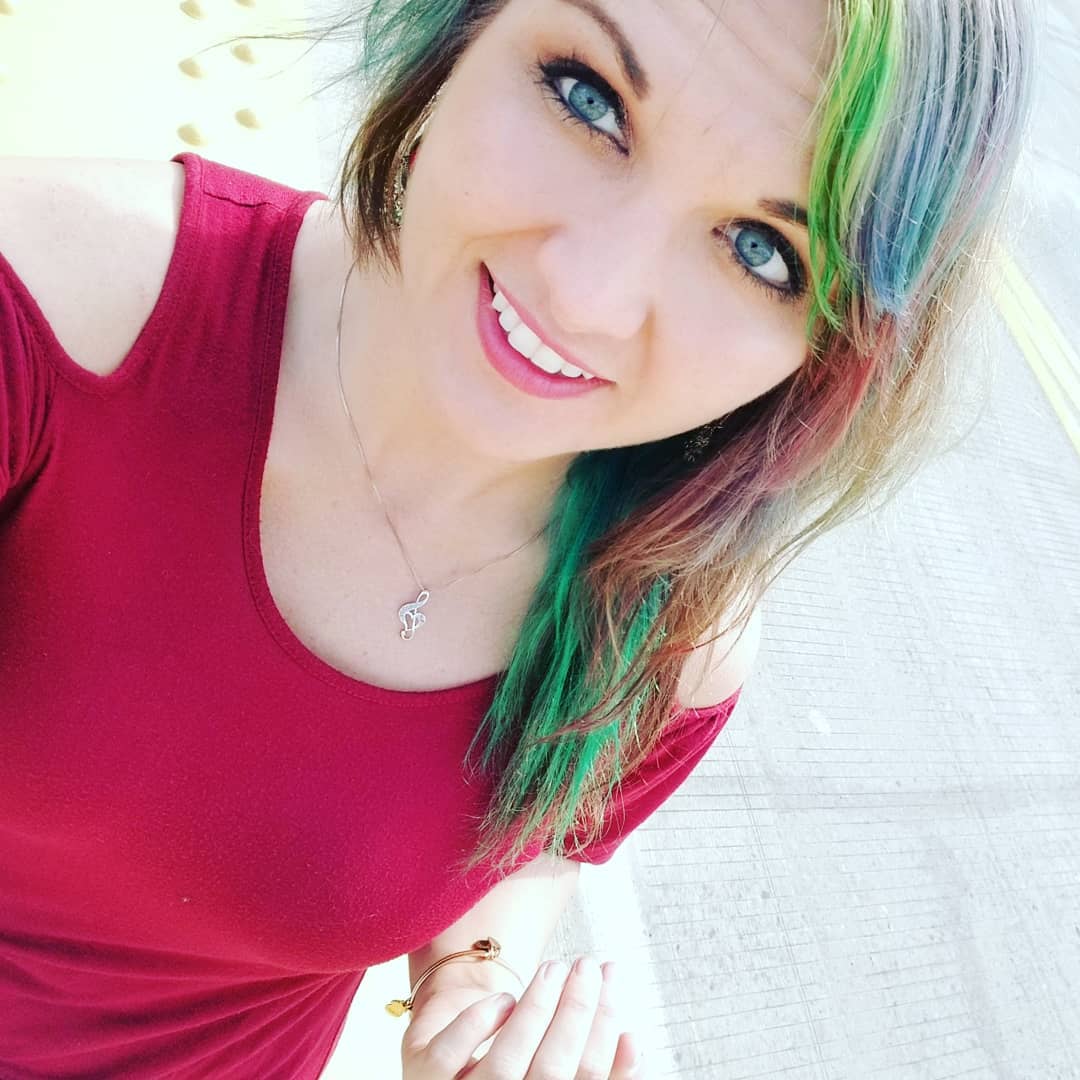 Courtney Powers
Social Media and Music in the age of Covid-19
Courtney Powers is the Music Director at South Philadelphia High School in Philadelphia, Pennsylvania. Originally from a small rural town Leon, Kansas she began playing French horn in middle school with director Lynn Harrington and came to Berklee by way of Cowley County Community College in Arkansas City outside of Wichita under the direction of Gary Gackstatter. She graduated from Berklee in 2007 with a Bachelor's Degree in Music Education and from Villanova in 2015 with a Master of Arts in Education. In her 12 years of teaching she has had a wide ranging experience in urban schools that have taken her from Massachusetts to Texas and Pennsylvania while working in schools and community bands and choruses.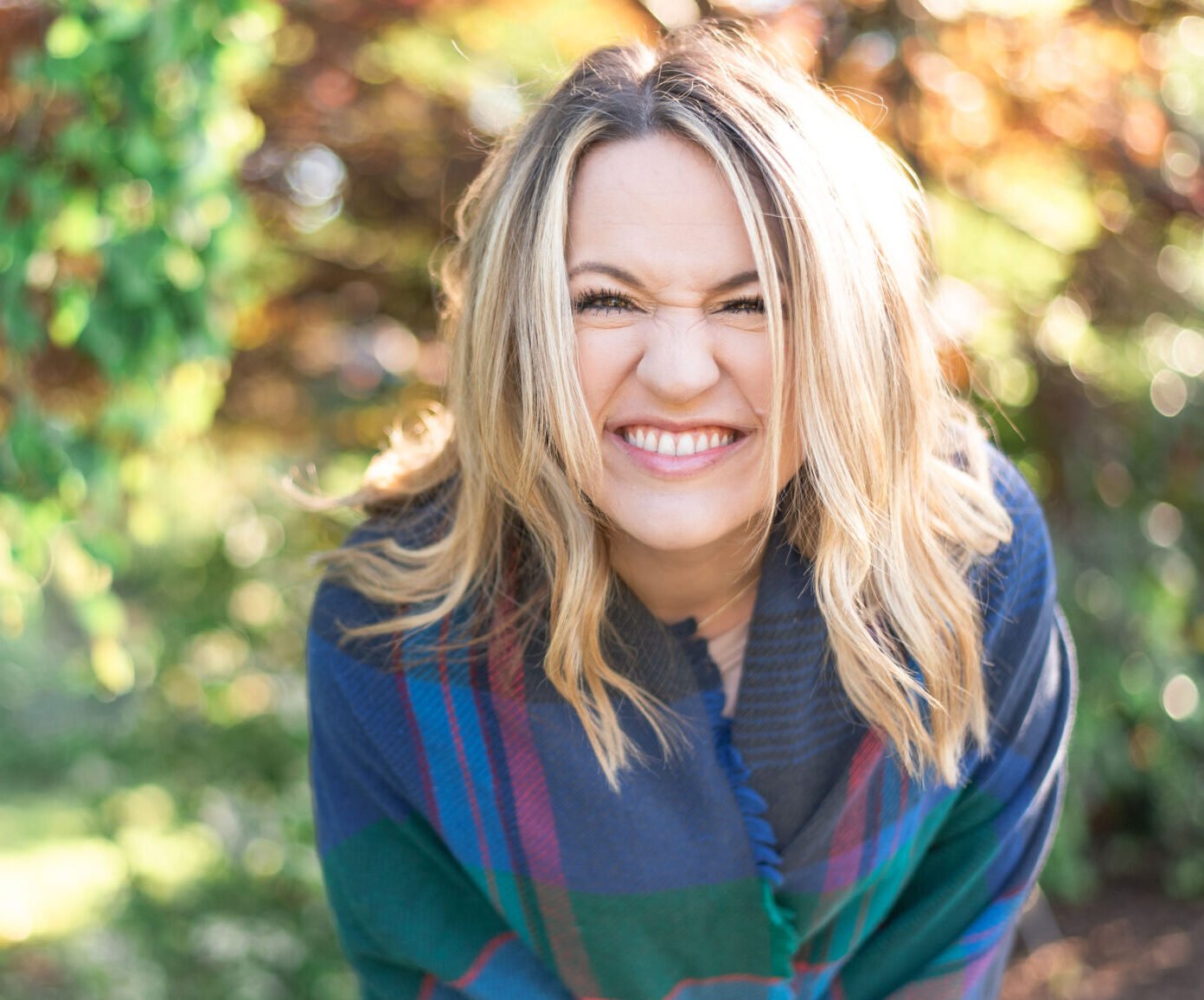 Beth Philemon
#MorePeopleSinging…even online
Beth Philemon is a National Board Certified Teacher and choral conductor based out of Raleigh, NC, where she is currently pursuing her Masters in Business Administration with a focus in finance and marketing from North Carolina State University. After ten years of teaching choir in public schools, she found a personal and institutional gap in the understanding of how to run school choir programs like the businesses they are. She hopes to educate others on how to effectively promote, manage, and build choral music programs through the art of business. Conversely, Beth believes the world of business has much to learn from choral singing and she is passionate about delivering opportunities for community involvement in choir. Beth earned an undergraduate music education degree from Trevecca University in Nashville, TN, and a master's degree in choral conducting from Northern Arizona University in Flagstaff, AZ. In 2018 she founded CHOIR BATON, a collaborative online community for choral enthusiasts.
.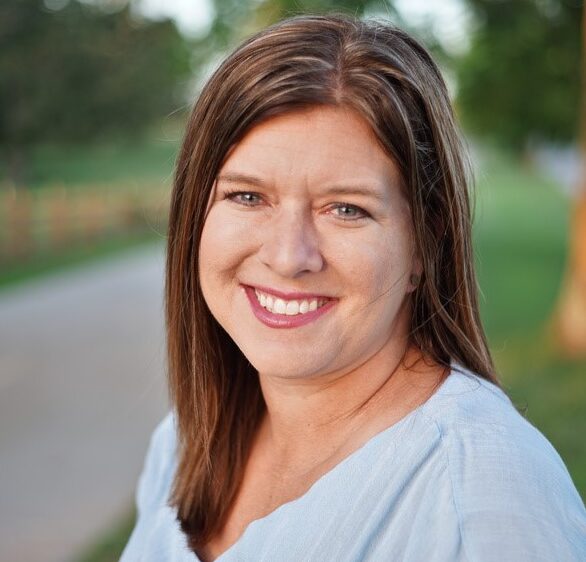 Jessica Peresta 
Making Your Classroom Your Own… Even If You're Teaching Virtually
Jessica Peresta is passionate about mentoring elementary music teachers.  Jessica earned the Top Music Education Major award for her graduating class, and upon earning her Bachelors in Music Education from Oral Roberts University, she started her first teaching position in the middle of the school year at a low-income elementary school in Tulsa, OK.  Having few resources and teaching materials, Jessica was asked to restart the music program which had been non-existent for 7 years.  Over the next several years, Jessica created her own curriculum map and developed lesson plans that met her students where they were at. During her second year of teaching, she won the Teacher of the Year and Teacher of Today awards Jessica started The Domestic Musician website, the HARMONY membership site, free teaching resources, as well as The Elementary Music Teacher podcast as a way to help elementary music teachers beat the overwhelm and get back to teaching music with joy.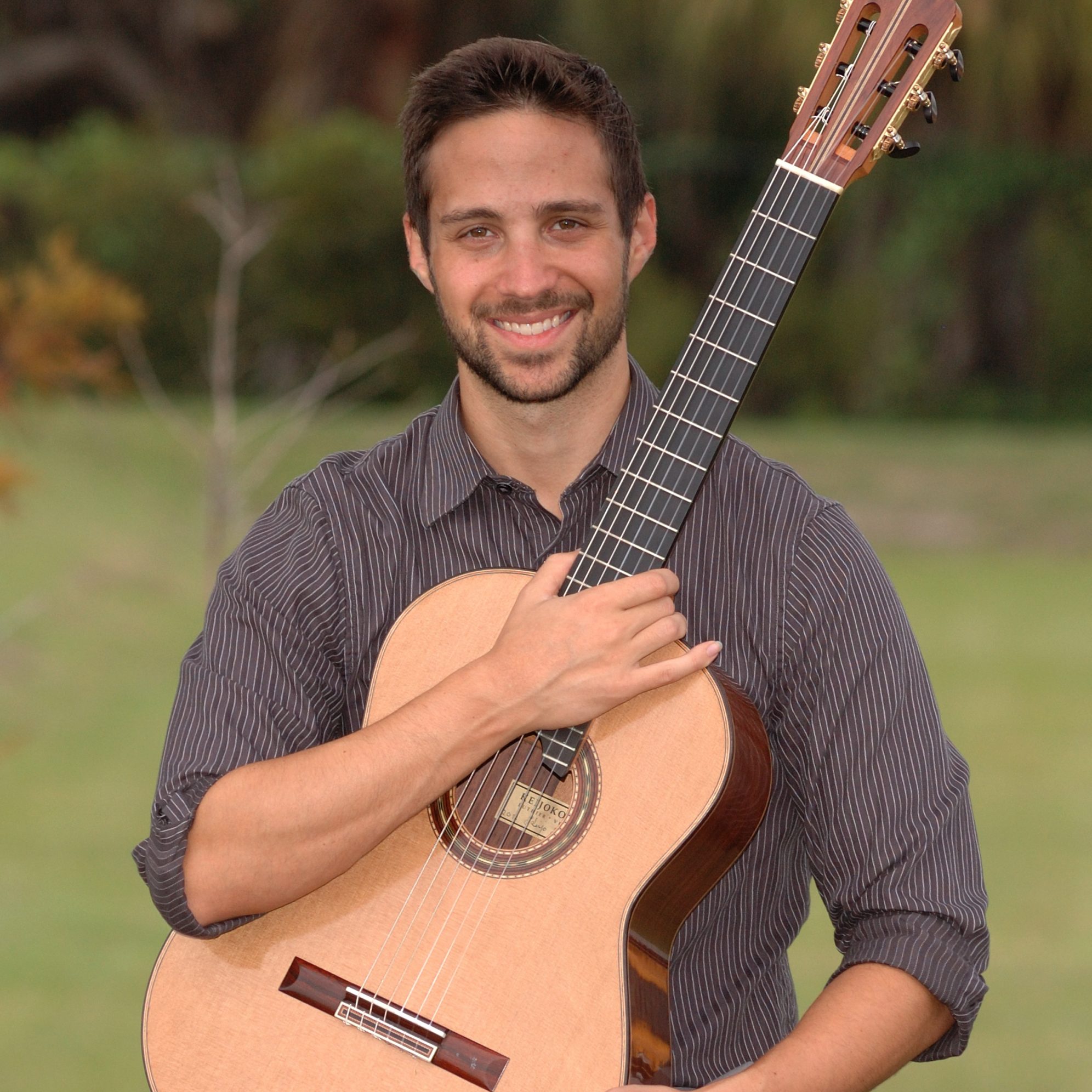 Erol Ozsever
Guitar & Ukuele: Strumming for Kinesthetic Learning
Erol Ozsever is a classical guitarist from Fishers, Indiana. Captivated by the sound of the guitar, he began playing at age 10. After witnessing performances from world-renowned guitarists including Christopher Parkening, Manuel Barrueco, and the Romeros, he began studying classical guitar at 14. His passion for music of all genres has led him on such creative pursuits as rock bands, jazz ensembles, and producing popular music. He currently performs in the Tampa Bay area as the lead guitarist for One Night Rodeo and the Michael J Weiss Trio and lead singer of the Erol Oz Trio.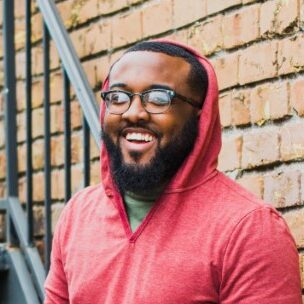 Justin McLean
Emotional Deposits: Building and Fostering Relationships in the Music Classroom
Justin McLean is currently the Percussion Director/Assistant Director of Bands at Hightower HS and Lake Olympia MS Band in Fort Bend ISD. Mr. McLean is a Texas native raised in Rosenberg, Texas a humble community right outside of Houston. Justin's love of music began at an earlier age and was heavily influenced in church through both gospel and secular artists/musicians. His ambitions propelled him to strive for excellence not only in his personal aspirations but also in his academic/professional life and to his wife Brittany and 3 beautiful children Lennox, Blaise, and Cairo. He received a bachelor's degree in Music Education from Prairie View A&M University in 2011 and has had the pleasure of educating and training young musicians as a band director and percussion instructor for the past 9 years in HISD and now Fort Bend ISD. He is also a devoted music director and student minister in his local church and currently pursuing a Masters Divinity degree through Reformed Theological Seminary.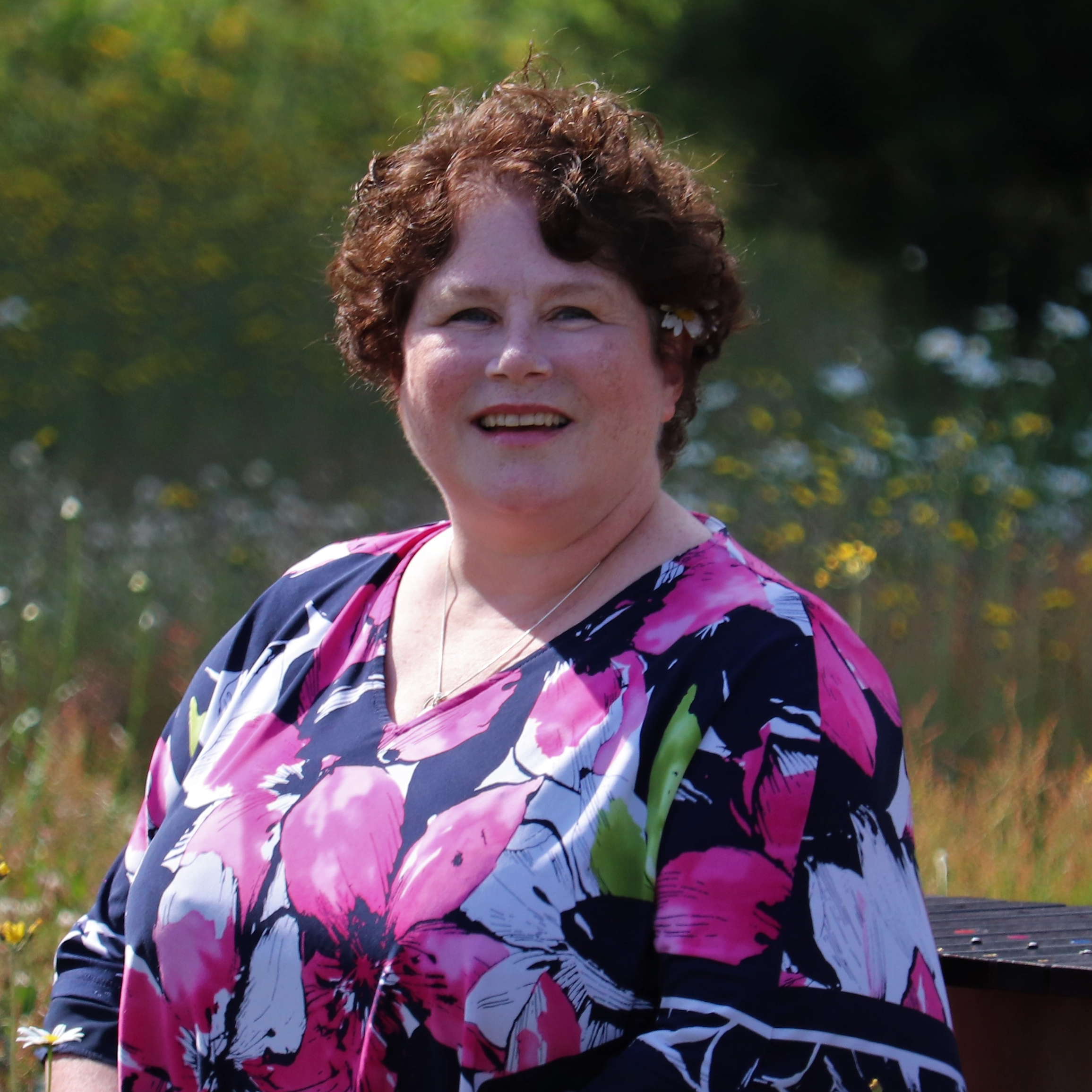 Synthia MacEachern
Sing, Play, Move, Create – Spiraling Instruction from K to 3
Synthia MacEachern is an Orff-inspired primary music specialist on Prince Edward Island, Canada. She holds a B.Mus. from the University of Prince Edward Island and a M.Ed. in Literacy Education from Mt. St. Vincent University, Halifax, Nova Scotia She has studied with Joe Berarducci, Debra Gieblehaus-Maloney, Doug Goodkin, and other celebrated Orff Music Educators. She has worked in the Public Schools Branch of Prince Edward Island for the past 20 years. In that time she taught K to 6 elementary music, grade 7 to 9 instrumental music, grade 10 to 12 instrumental music, Reading Recovery and primary literacy support.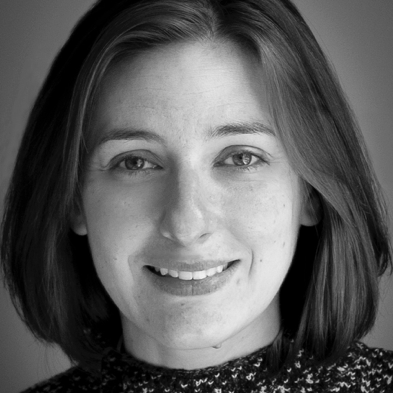 Marci Major
Beyond the Virtual Ensemble – Focusing on People and Process
Music Service Learning: From MUE to MU-"WE"

Dr. Major serves as Associate Professor and Chair of Music Education and Music Therapy at West Chester University, PA and conducts the Bel Canto ensemble with the Kennett Symphony Children's Chorus. Dr. Major also founded and directs Music Service Learning, an organization that strives to put community members and music students in mutually beneficial situations to solve problems and better the field of music education. With specific interests in identity through music, music in middle levels, and the economics of music education, Dr. Major publishes articles and books, clinics and presents research at state, national and international conferences, and guest conducts for honors choirs across the Nation.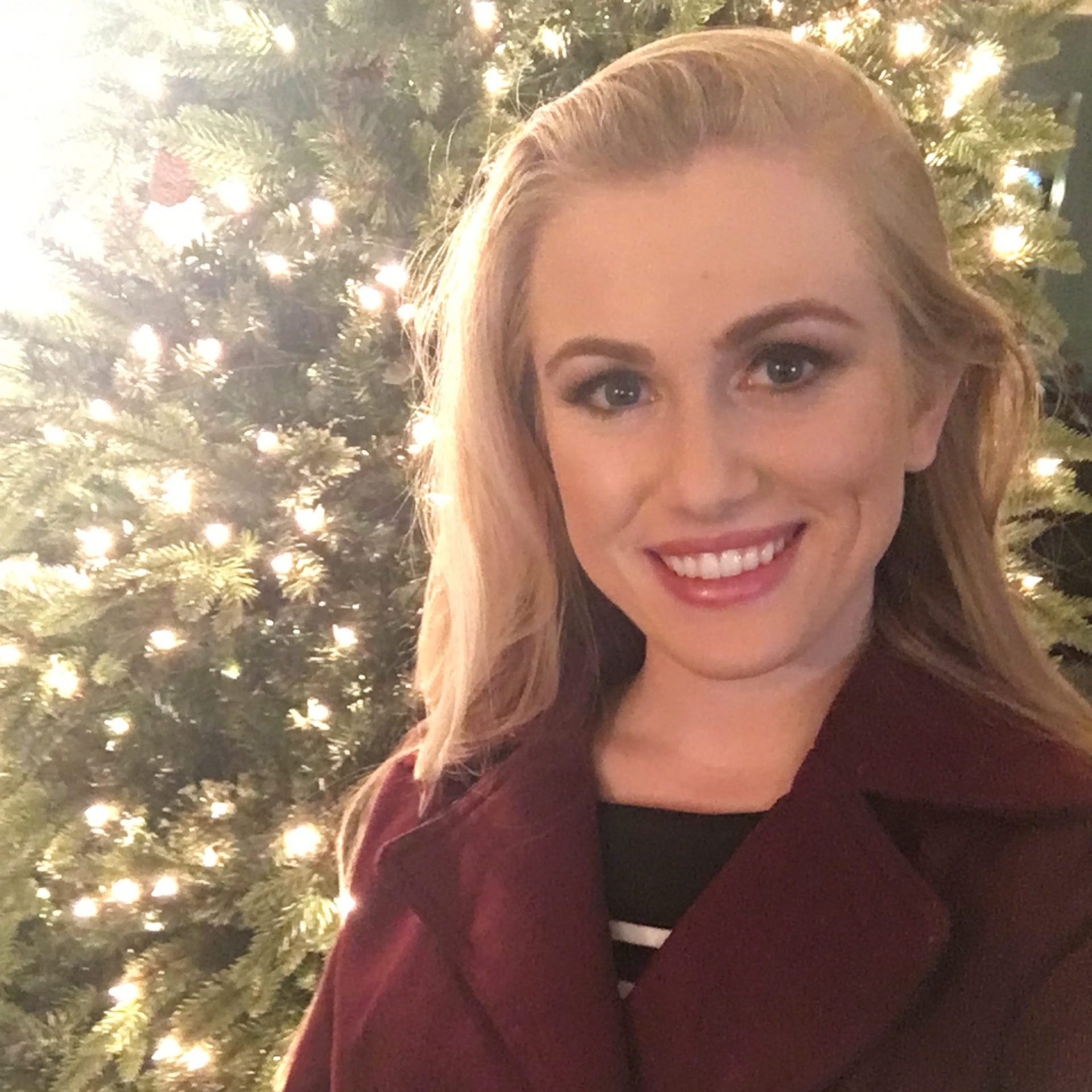 Lauren Marcinkowski
Lifting Up Each Voice: Working with Students Presenting Behavior Challenges and Special Needs in the Music Classroom
Lauren Marcinkowski is a PA, K-12 certified music teacher and board-certified music therapist residing in the greater Philadelphia area. She is currently a music teacher for an educational agency servicing students with special needs and students in alternative settings as the music teacher. She teaches students of all abilities and from grades K to 12 and older. Lauren also has Pennsylvania certifications in special education and elementary education. Lauren loves teaching and is passionate for advocating for all students, especially those most vulnerable and those who have the hardest time advocating for themselves.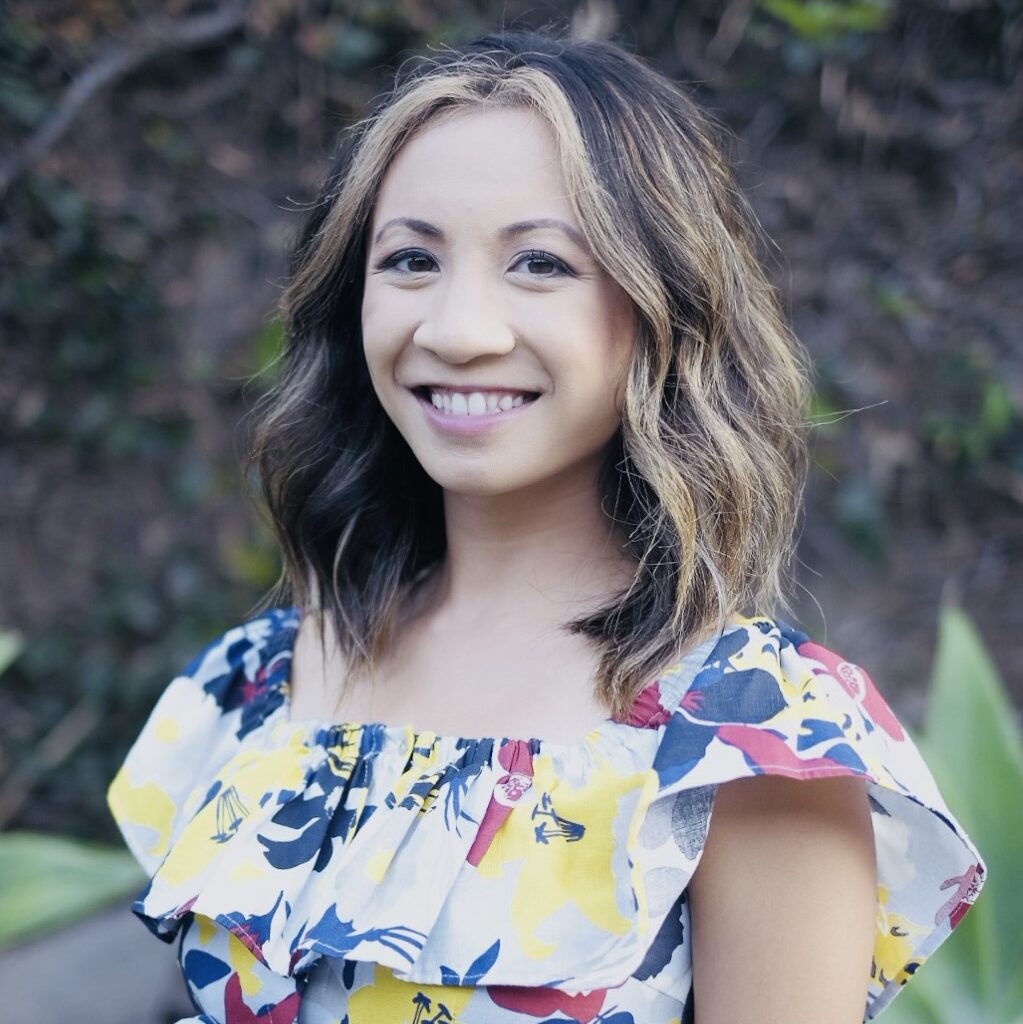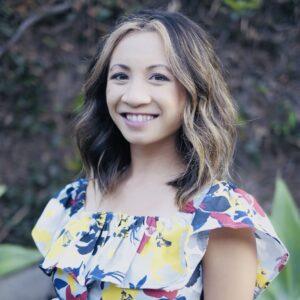 Darlene Machacon
Introduction to Breaking the Cycle of Elementary Eurocentric Music Approaches
Darlene is a TK-6th grade elementary music educator, chorus director, and private piano teacher in Orange County, California. Her experiences include designing group piano and general music curriculum, overseeing studio group music programs, accompanying for the Intermediate group of the Emmy award-winning Southern California Children's Chorus, and playing keyboard for various church worship bands in the area. After experiencing her Carnegie Hall solo piano debut in 2019, she quickly realized that performing was not her calling and decided to focus on reforming general music education for diverse students. She holds a dual Bachelor's of Music degree in Music Education and Piano Performance from Biola University and is currently pursuing a Master's in Music Education degree at VanderCook College of Music.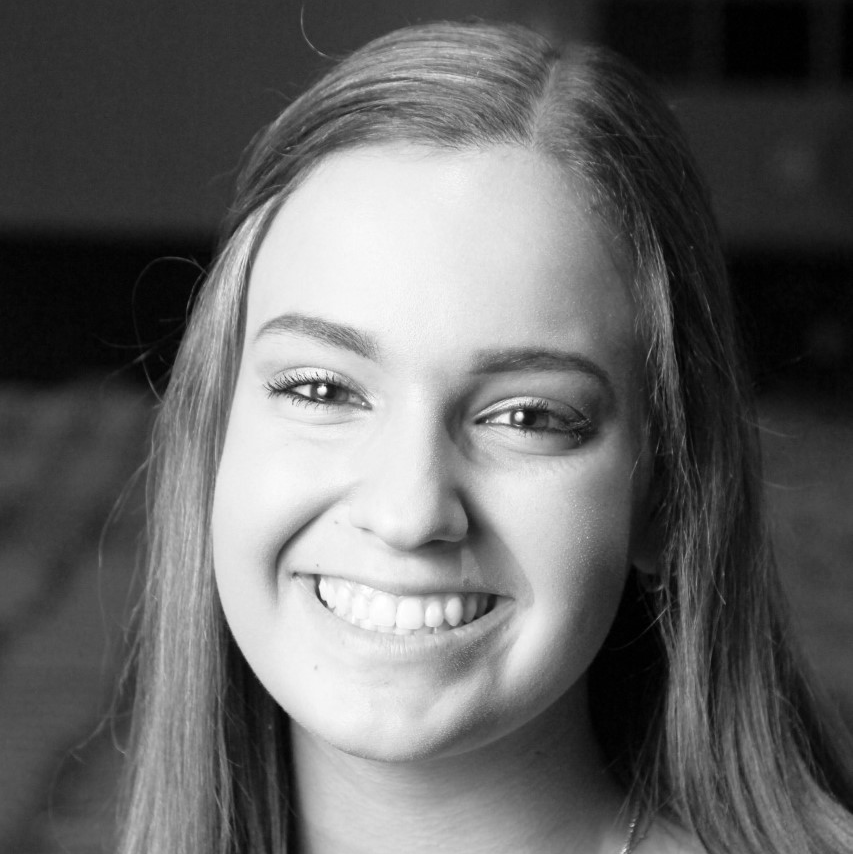 Riane Lumer
Imagine That! Connecting your school community through music
Riane Lumer, from Huntingdon Valley, PA, will be entering Boston College as an incoming freshman in the fall with a major in Secondary Education. She is passionate about educational reform and social justice– she hopes to make a difference with her career. Riane has performed in choir since 3rd grade and theater since 5th grade; she plans to continue both of these activities in college. She has enjoyed using her love for singing for community service as it combines two of her favorite things!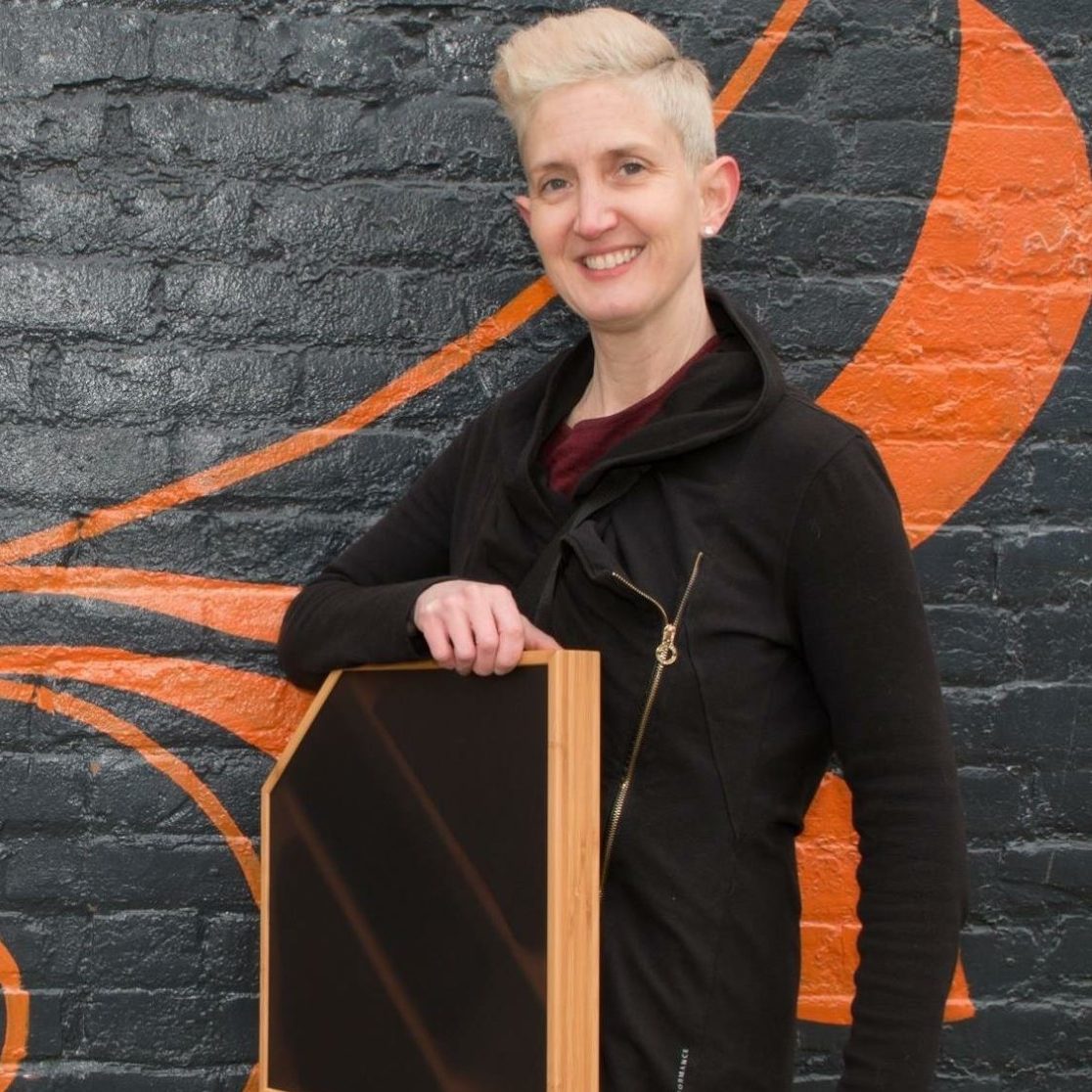 K. Michelle Lewis
Breaking Down Barriers with Drum Circle Facilitation or Drum Your Way to Mindfulness
K. Michelle Lewis is passionate about drumming, performing, and strengthening the community through Community Drum Circles. An educator and percussionist of 20 plus years, she is currently the Music Specialist at Bloom Elementary School in Louisville, Kentucky. She is a life long learner pursuing a Ph.D. in Music Education from the University of Kentucky. Her research interests include mindfulness and drumming. In addition to this, Michelle is the CEO and Percussion Instructor at DrumSmart LLC where she maintains an active percussion studio and serves her community through community drum circle events that can be found on www.drumsmartllc.com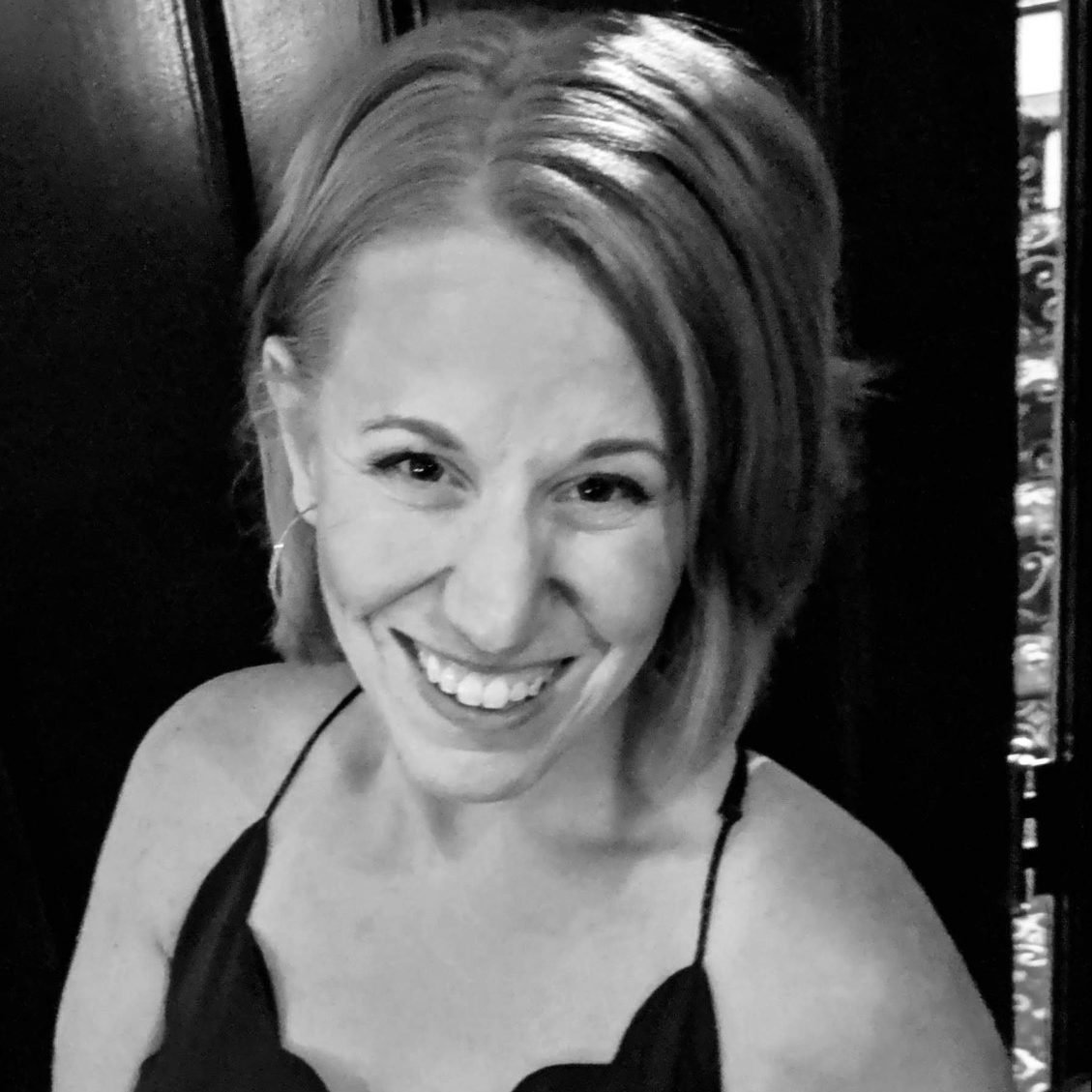 Danielle Larrick
Project Based Learning in the Choral Classroom
Danielle E. Larrick is a musician-educator in her 12th year of teaching who believes in the value of middle school music as Danielle received a Bachelor of Music in Music Education, with a concentration in Voice, from Temple University. Upon graduation, she served as the K-8 music teacher in an urban Philadelphia Charter School for two years. During this time she formed an after-school vocal ensemble and worked with local non-profits, such as Musicopia, to provide additional musical experiences for her students. a means of identity, expression, and connection. She focuses on designing practical, innovative, and engaging music curricula for middle school students.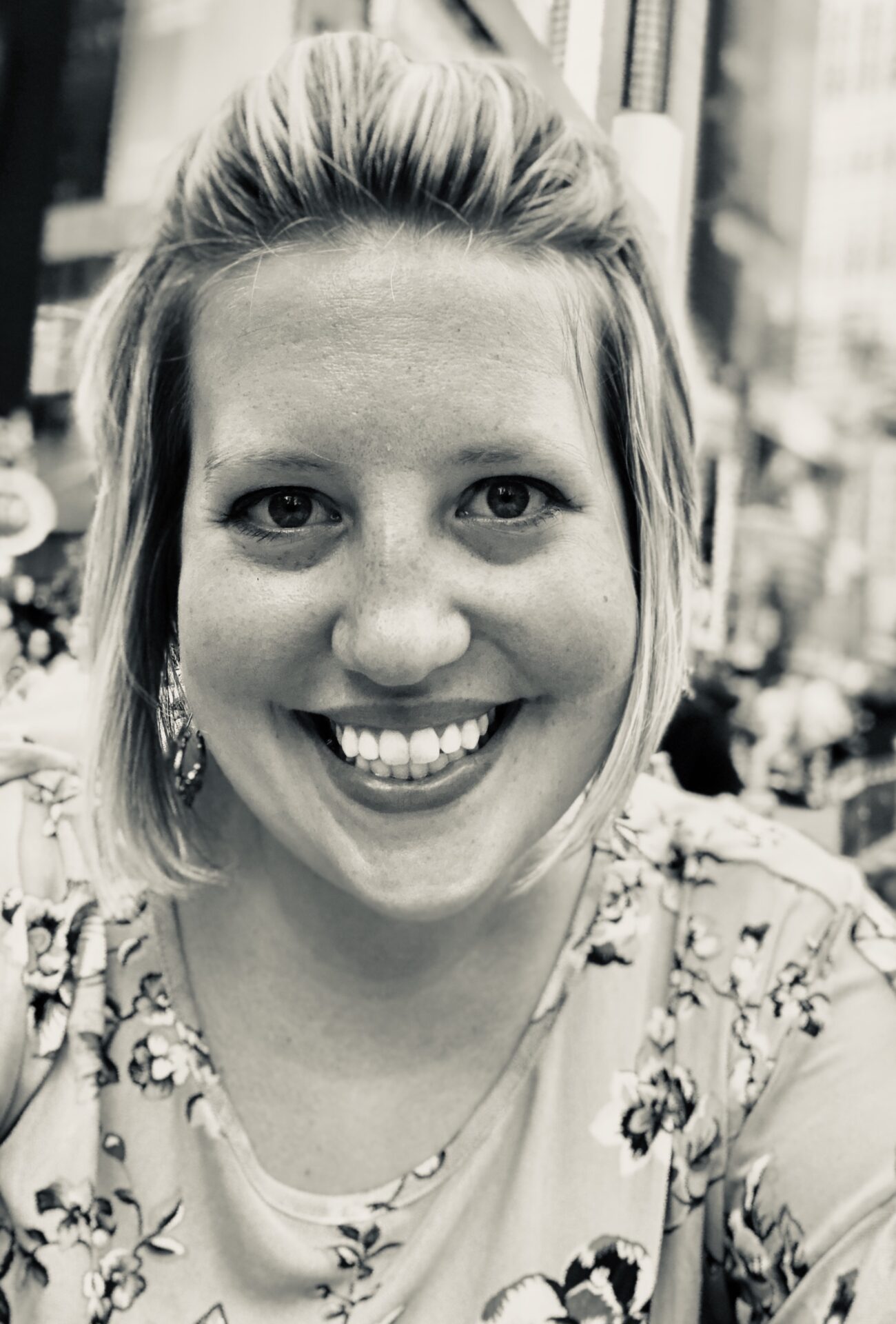 Hannah Knauss
Beyond the Virtual Ensemble – Focusing on People and Process
Hannah Knauss is the choral director at Interboro High School. She received a B.M. in Music Education from West Chester University and a M.Ed in Curriculum, Instruction, and Assessment from Cabrini University. At Interboro, she teaches piano, theory, and choral classes. She also directs the theater program. Hannah was selected as the recipient of the 2017 PMEA Outstanding Young Music Educator Award. She currently serves as the PMEA District 12 Treasurer. Outside of teaching, Hannah has conducted and performed with community choirs in the Philadelphia area.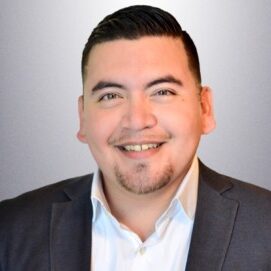 Eric Jimenez
Emotional Deposits: Building and Fostering Relationships in the Music Classroom
Eric Jimenez, Assistant Director of Bands/Adjunct Instructor at Prairie View A&M University, has revitalized several band programs throughout the Houston Independent School District. His programs at Sharpstown MS, Hamilton MS, Waltrip HS, Davis HS, & Heights HS Jimenez' band programs increased both student participation and instrument inventory, as well as earned Division I and "Best in Class" ratings at UIL and numerous other festivals. He is the recipient of Hamilton Middle School's Teacher of the Year award in 2012, LULAC- League of United Latin American Citizens- Educator of the Year in 2015, and a Grammy Educational Award for his work at Davis HS in 2015.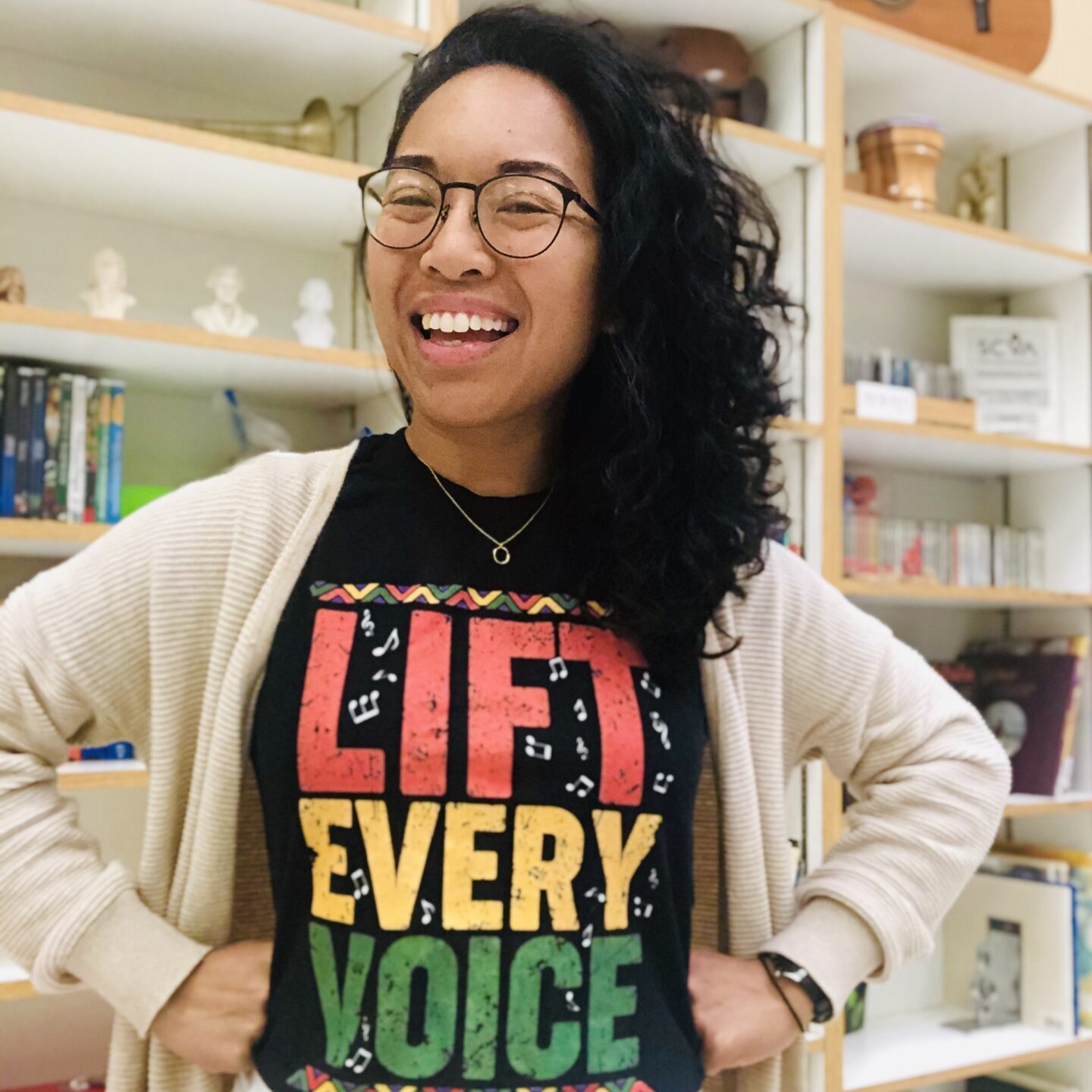 Czarina Jimenez
The Model Minority (Musician) Myth
Czarina is an elementary classroom music and choir teacher in Southern California. She is in her 7th year of teaching and works with PreK-6th grade students. As an educator, her passions are creating culturally responsive music lessons and incorporating anti-bias/anti-racist social-emotional learning into her curriculum. She has a B.Mus. in Music Education and an M.A. in Neuroscience and Education. In addition to her work in the classroom, she is a vocal coach, conference presenter, and TEDx speaker. To keep her creative spark alive, she writes SEL jingles on Instagram @littleupbeatclass under the hashtag #selfcaresongseries. She posts the chords to these songs on her Patreon along with lessons and resources. When she's not teaching, she's hanging out with her drummer hubby, Kevin, and their pup, Sadie.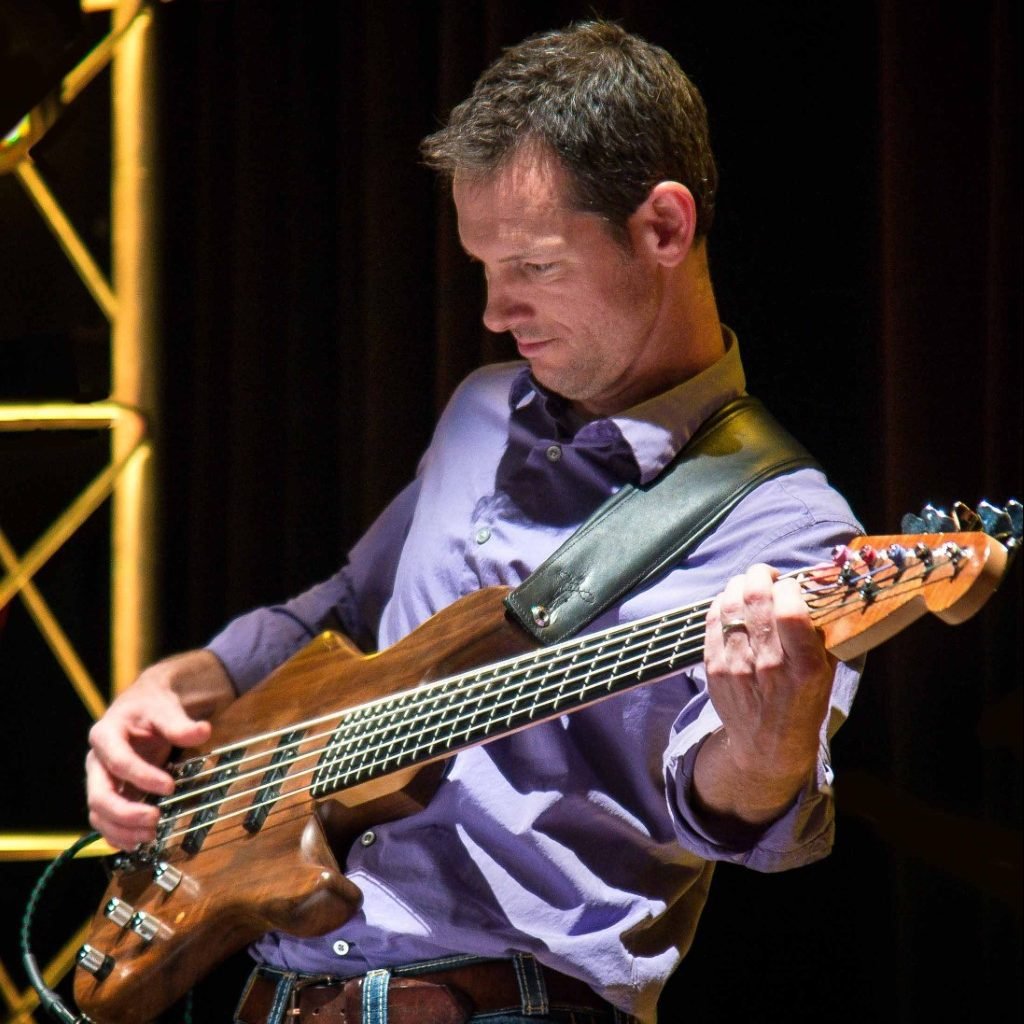 Steve Holley
Five Ways to Engage Your Students in Hybrid Rehearsals (or How the hell do we do ensembles during a pandemic?!)
Grammy nominated music educator Steve Holley served as the Producer for the Commercial Music Program at the Kent Denver School outside Denver, CO, for nineteen years. During his tenure, the R&B, soul, salsa, and jazz bands of the CMP were recognized by DownBeat magazine's Student Music Awards 15 times, performed hundreds of gigs throughout the United States, and performed abroad at the Festival del Tambor, Montreux Jazz, and Porretta Soul Festivals in Cuba, Switzerland, and Italy, respectively. They performed on dozens of radio and television broadcasts, held standing gigs at local clubs, recorded at some of the most hallowed studios in the country, and performed with dozens of Grammy caliber artists, all while taking on a full course load as a typical high school student.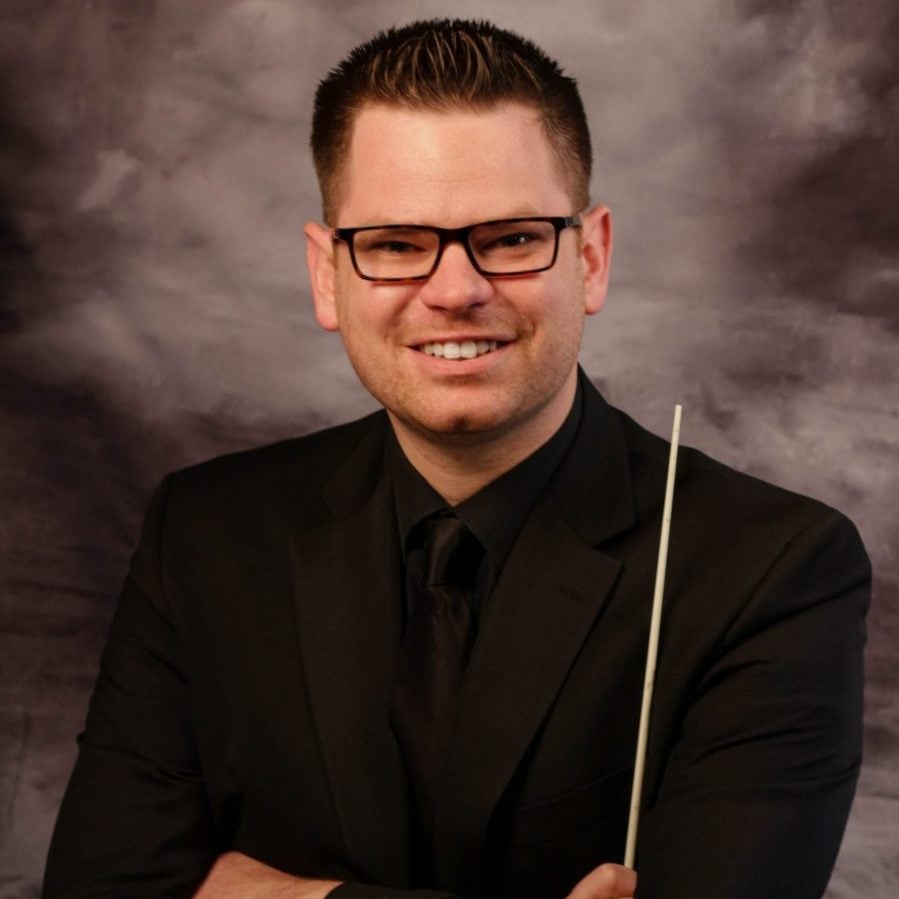 Adam Gumble
Music Service Learning: From MUE to MU-"WE"
Adam J. Gumble is the Director of Athletic Bands at West Chester University. Mr. Gumble's primary responsibilities include directing the 324-member "INCOMPARABLE" Golden Rams Marching Band, "Sixth Man" Basketball Band, and WCU Concert Band. In 2018, the WCU Marching Band performed in Featured Exhibition at the Bands of America Grand National Championships and were named the 2019 recipient of the prestigious Sudler Trophy. Prior to his appointment at West Chester University, Mr. Gumble taught for 13 years in the public schools as the Director of Bands at Hempfield High School in Landisville, Pennsylvania and Associate Director of Bands at Quakertown Community High School.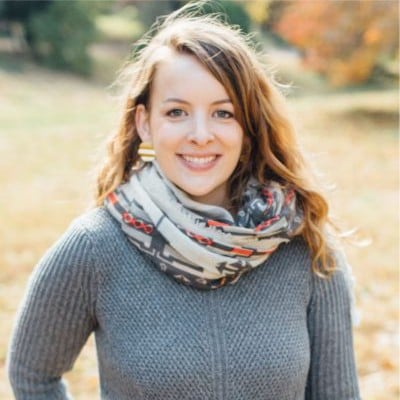 Sarah Gulish
The Creative String Orchestra: Strategies for remote and in-person creative work
Sarah Gulish holds a Ph.D in music education from Temple University. For over a decade, Sarah has taught secondary level music at Lower Moreland High School located in the state of Pennsylvania in the U.S.A. She also serves as Adjunct Professor of Music Education at Buffalo State University and Temple University. Her teaching centers on creativity and improvisation in courses focused on new music learners.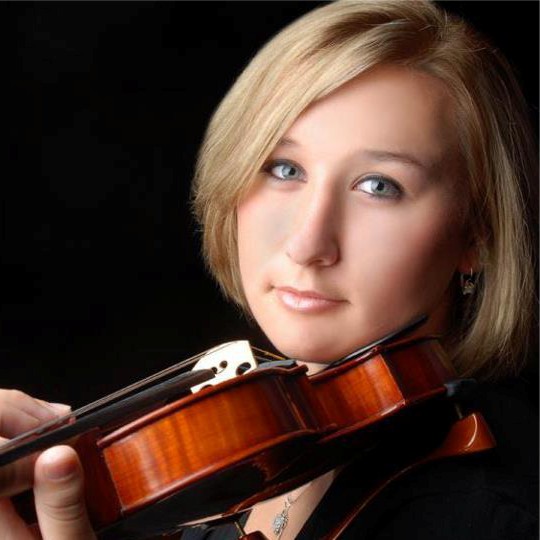 Marissa Guarriello
The Creative String Orchestra: Strategies for remote and in-person creative work
Marissa is currently the orchestra director at Pennridge High School in Perkasie, PA. She holds degrees from Penn State University (BME) and The Eastman School of Music (MA) in Music Education. She is currently the Vice President of the Bucks County Music Educators Association. In addition to her public school teaching, she is also a violinist in various orchestras in the Lehigh Valley and runs a private violin and viola studio out of her home in Bethlehem, PA. Her previous positions include being the orchestra director for the Palisades School District in Kintnersville, PA teaching grades 3-12 and a director at The Woodlands High School and McCullough Junior High School in the Woodlands, TX.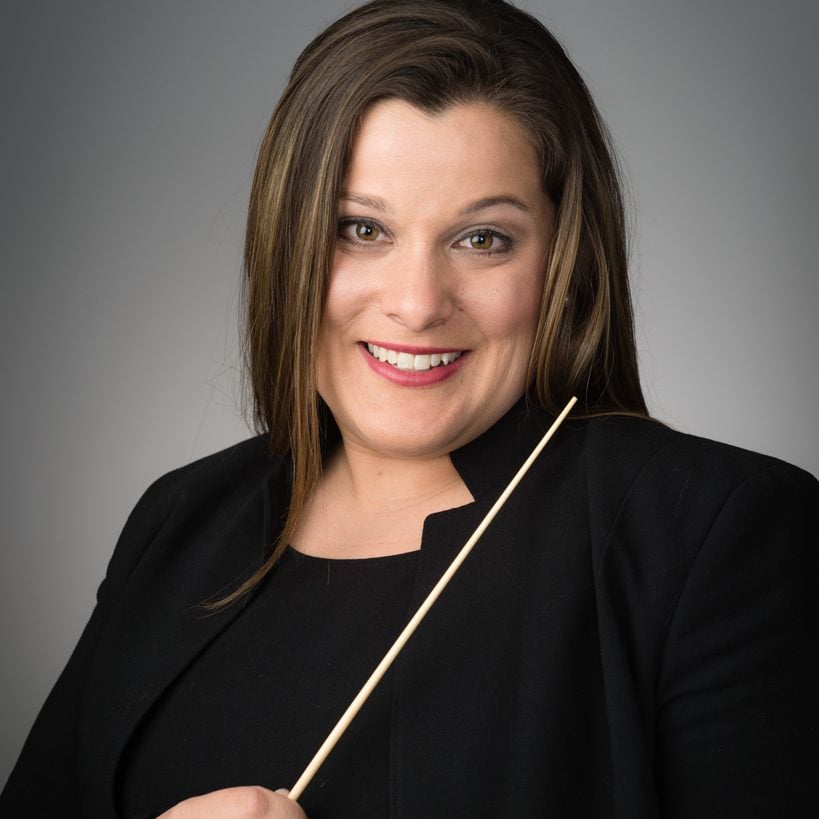 Amelia Garbisch
Fundraising and Grant-Writing in Music Education
Dr. Amelia Garbisch holds an undergraduate degree in music education from Westminster Choir College of Rider University, a Master of Music in choral conducting from Temple University, and a Ph.D. in choral music education, also from Temple University where she was mentored by Dr. Rollo Dilworth. Amelia is the director of music education and assistant professor of choral music at Bloomsburg University of Pennsylvania. At Bloomsburg, she conducts the women's choir and teaches music education and conducting courses. Amelia has had the privilege of teaching and conducting throughout the United States, Europe, and Asia including Philadelphia, New York, Boston, London, Oxford, Shanghai, and Hangzhou.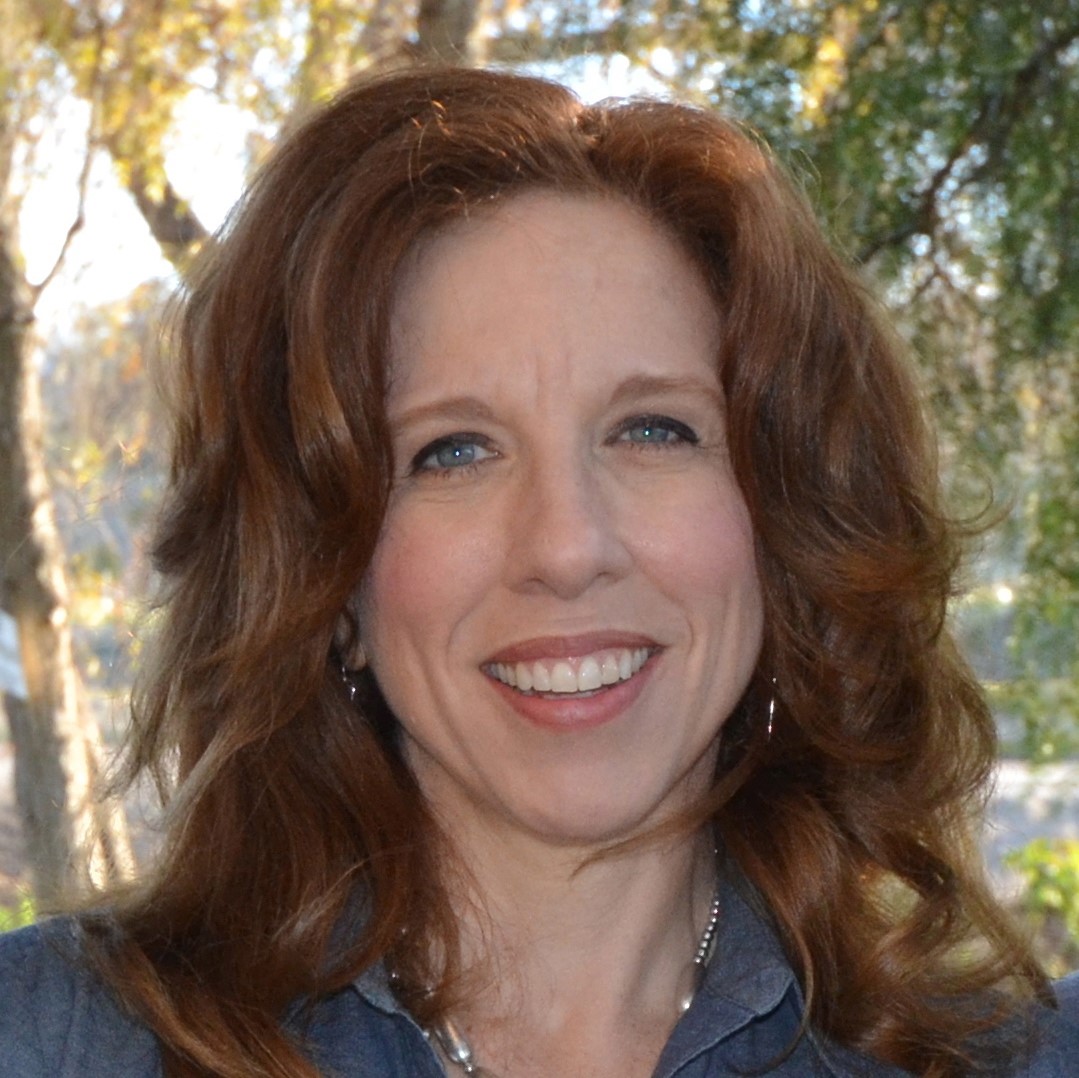 Anne Fennell
Social-Emotional Musical Learning: Intentional Integration of Habits of Mind into Music Education
Anne Fennell is the K-12 Music Program Manager for San Diego Unified School District in San Diego, CA. She holds a Bachelor's in Music Education, a Masters in Leadership Studies, Orff-Schulwerk certification for levels I, II, and III and has additional training and certifications in world music studies, Character Education, Gifted and Talented Education, and Cross-Cultural Language and Academic Development. Her experiences include 32 years of teaching K-8 integrated arts and music, leading performance ensembles in civic and professional organizations and national conferences, including the annual NAMM Board of Directors meeting (2013 & 2016), and teaching three levels of both steel drum ensembles and music composition through technology, grades 9-12. Her ensembles have been featured in both InTune Monthly and NAfMEs Teaching Music magazines.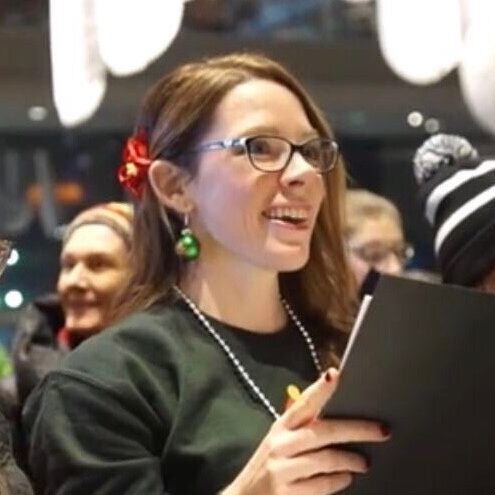 Chelsea Dehner
Imagine That! Connecting Your School Community through Music. 
Chelsea Dehner is the Lower Moreland High School Choir Director in Huntingdon Valley, PA, and has been a music educator for 12 years with experience in K-12 vocal/general and instrumental music.  She has her Bachelor of Music in Music Education with a concentration in voice from Moravian College '08 and her Master's in Education from Cabrini College '14. At Lower Moreland, Chelsea teaches Concert Choir, Piano Lab, Singing & Vocalization, and Beginning Guitar.  She leads the Honor, Treble, and Bass Choirs, serves as the LMHS Drama Club Spring Musical Vocal and Pit Director, and holds the position of PMEA District 11 High School Professional Development Chair. You can find her performing with "The Hoppin' John Orchestra," "The Bux-Mont Camerata Chorus," the LMHS Teacher Band, "Staff Infection," or working at her new adventure of songwriting under the direction of Dr. Kat Reinhert. Chelsea is a certified Bikram Yoga Instructor and loves to laugh, spend time with friends and family, and play with her dog, Lala!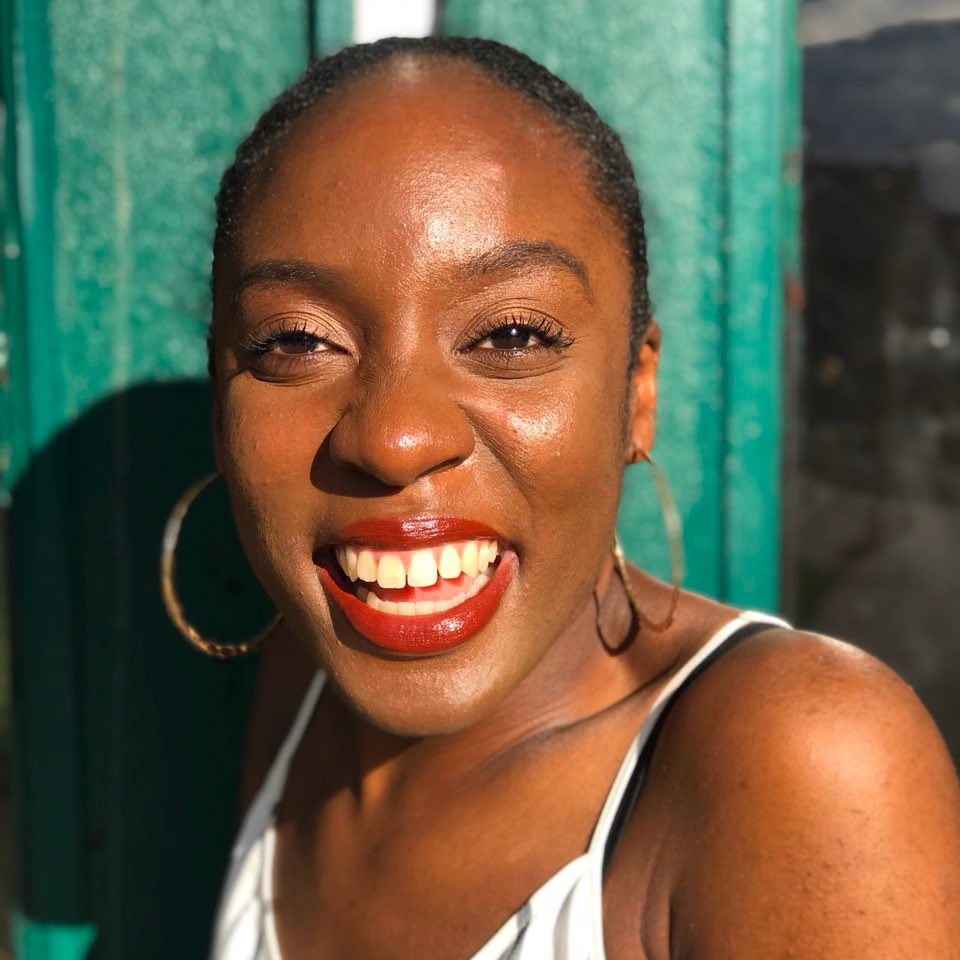 Naarah Callender
Using Popular Music in the Classroom 
Naarah Callender is a music teacher in her fourth year. After graduating with her Bachelors in Music Education from Kennesaw State University, she embarked on her first journey to teach K-12 general music and choir in Seoul, South Korea. She has lived abroad for the entirety of her teaching career. From Korea to her present life in China, she has been enjoying every moment of adventure, challenge, and new understanding that comes with immersion in a different culture. Naarah lives with her dog, Ollie, and cat Duke in the Nansha District of Guangzhou, where she has been teaching middle school general music and choir for three years.
Meghan Cabral
What the Flip' – Flipping the music room
Meghan Cabral is currently the District Director of Music for the Carmel Central School District. Previous, Meghan spent 15 years teaching elementary and middle school band. In addition to her teaching she acts as the school's Professional Growth Coordinator. Meghan's bands have received Gold and Gold with Distinction ratings at NYSSMA major's festivals. Her middle school students have been selected for NYSBDA honors band. Meghan began the George Fischer Middle School Clarinet Choir and in its second year, was selected to perform at the New Jersey Music Educator's Conference.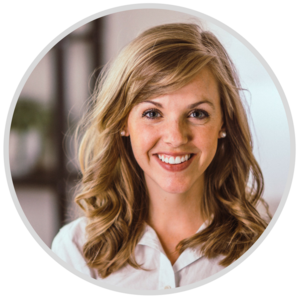 Victoria Boler
Data Stories: Research-Based Conversations with Administration
Victoria Boler is a leading elementary general music educator and curriculum designer. In addition to general music, Victoria has taught orchestra, choir, and percussion ensembles. In an administrative role, Victoria has served as Fine Arts Coordinator, leading band, orchestra, choir, general music, and musical theater at the programmatic level. Victoria publishes general music curriculum and instructional materials at victoriaboler.com, where she serves thousands of educators in their journey to create grounded and artistic music curriculum for their unique teaching scenarios.
SWAG
Get a physical ID… for a virtual symposium.
It comes with a lanyard and everything.
Show off how FAB you are.
Get an official FABSS 2020 T-shirt.