About Us
A desire to publish a music education book led to the question "why aren't there better platforms for distributing educational materials?" … Which, in turn, led us to ask "can such a thing exist and provide fair pay to authors?"
In the fall of 2018, Sarah had an idea. She was working on writing her second book and was trying to find a publisher that would be a good fit. But, Sarah became frustrated with the academic publishing model (where publishers get the majority of profits), and was equally frustrated with the lack of electronic materials for music educators. After speaking at a conference and receiving multiple requests for her materials electronically, she had an idea. What if she could self-publish her work as an eBook and create a community for other authors to do the same?
When Sarah shared her idea with her brother, he said, "I can build that. And, more importantly, we probably should build that." After getting some others on board (and channeling our inner music nerds for a catchy title), F-flat books was born.
We have developed this site to serve as a space to benefit teachers, thinkers, performers, writers, researchers, and students of music. Are you an author and interested in publishing with F-flat books? We'd love to hear from you! Email [email protected].
Our Team
Sarah Gulish, Co-Founder, Head of Publishing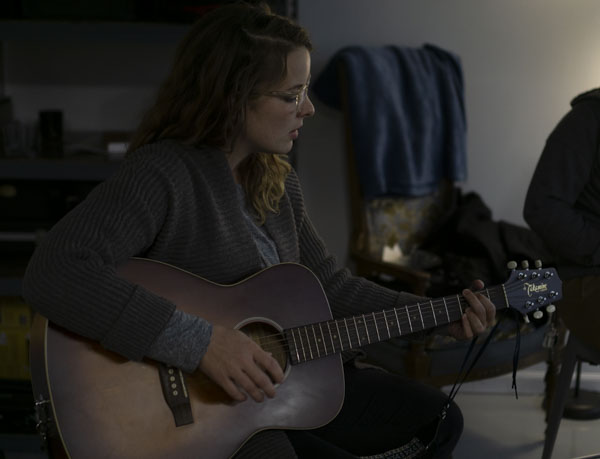 Sarah is one half of the sibling duo behind F-flat books. Combining skills as a published author and multi-tasking mom, she is the mastermind behind the company. Her experience includes over a decade of public school teaching, work as a researcher/published author, recording and touring rock musician. She is passionate about music teaching and learning and finding ways to challenge norms in music education to create more equitable and inclusive spaces. When she's not working on F-flat, you can find her jamming with her drummer husband, or chasing three kids around and convincing them that "mom's music is cool."
David Allen, Co-Founder, Head of Operations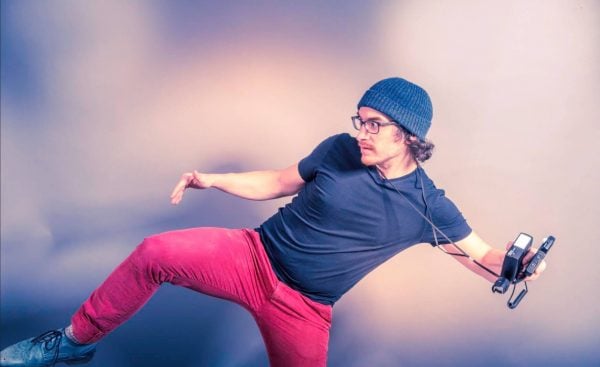 After dropping out of College to focus on video production and graphic design, David decided to become a strength coach. And, after deciding to no longer be a strength coach, He went back to college. This resulted in a Masters degree in mathematics. Now, David works as a web developer, writer, and graphic artist. He's also an art photographer, which doesn't feel very pertinent here.
Gareth Dylan Smith, Editor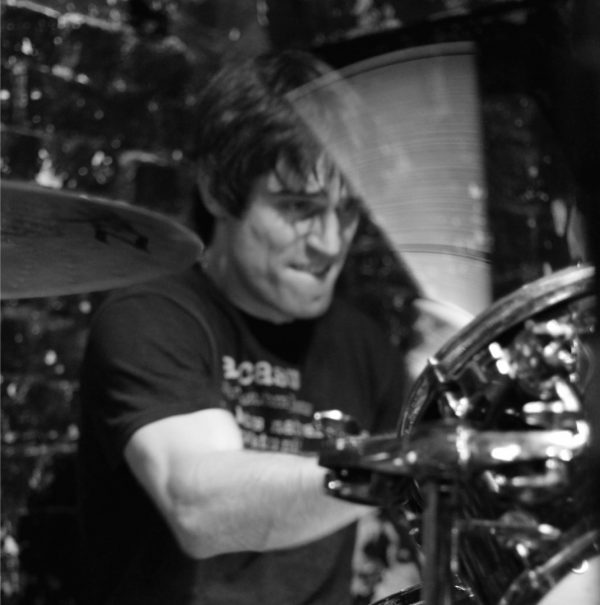 A cross between Animal from the Muppets and British comedian David Mitchell, Gareth Dylan Smith is arguably the finest editor ever to play lead drums with the Eruptörs. Infuriatingly brilliant, he is an editing whirlwind, amending everyone's words live and in writing. For more than a decade Gareth has worked tirelessly on books, articles, blogs, and essays for self-published musicians and dancers and for major international publishing houses including Bloomsbury, Oxford University Press, SAGE, and Taylor & Francis. Gareth is founding editor of the Journal of Popular Music Education and serves on the editorial board of numerous periodicals in music education. Garnering a global reputation for his silver-tongued wit and incisive reviewing, Gareth's loquacious levity will have you LOL-ing at the wisdom and accuracy of his work.
Posts About F-flat Books:
Do you remember singing as a child? What are your earliest memories of singing? I can remember making up songs and singing for my family from a young age. I loved being silly and creating funny lyrics to familiar tunes. I remember singing hymns in church and singing along to oldies in the car with my mom. I always loved [...]