"A new royalty statement is available for Sarah Gulish." I saw an email in my inbox a few weeks ago with this subject line. When I clicked on the link and went to my author portal, I scrolled down to see my payout for the 2018 year: $6.00. For a few hundred dollars in sales, I would only receive enough money to buy a fancy drink at Starbucks. Scratch that. I have a co-author, which means we split royalties. It looks like we'll be sharing the latte this year.
Publishing my first book was a big deal. It's still a big deal! Being a published author is a dream, and one that I don't take for granted. A publishing company took a chance on me, having no publishing credit to my name. I am grateful for that opportunity.
When I was shopping around my first book, I was shocked to find out that I would be offered a royalty rate of 3% (this would jump to 5% after I sold 100 units). After speaking with others, I found out that this was somewhat typical and I moved forward with the deal. I assumed that this would change after I had some published writing under my belt. Surely this rate would increase? Sadly, this doesn't seem to be true when it comes to academic publishing. It is common for authors to make less than 10% off the work they publish. Less than 10%. AND, they usually lose the rights to their content.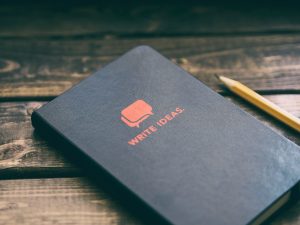 Perhaps all of this would feel different if publishing was a job requirement. For me, this is not the case. I write because I love sharing ideas. I want to move my field forward and I hope I can have a part in that. So why do I work so hard to research, practice, and develop ideas only to give them to someone else?
This space we are creating through F-flat books is an effort to broaden our field. So often, we can pit things against each other and live in an "either/or" mentality. In the spirit of inclusion, I'd rather live in an "all together" mentality. This means that major record labels can live alongside indie labels. They can cover different spheres of the market and offer different services and benefits. "Major label" publishers can live alongside independent publishers. I can celebrate writing a chapter for a book that will be published by a big name. I can also celebrate writing an eBook that will be wholly different from my printed work.
Now, here we are. We're launching a business to provide space. We're providing space for authors to share ideas and retain their rights. We're providing space for educators and musicians to learn and access valuable materials for very low price points. And, most importantly, we're using profits to provide resources for schools struggling to fund music programs. It's not about profit, it's about progress. People are at the center of our work and we're excited to see what work we have the privilege of sharing.
Thank you for visiting our space. We hope to keep sharing ideas and celebrating the musicians and educators working hard at what they do!
If you believe that "Every Good Book Deserves Funds" and want to share it with the world, visit our RedBubble shop and pick up some F-flat Swag. 
Photo by Aaron Burden on Unsplash