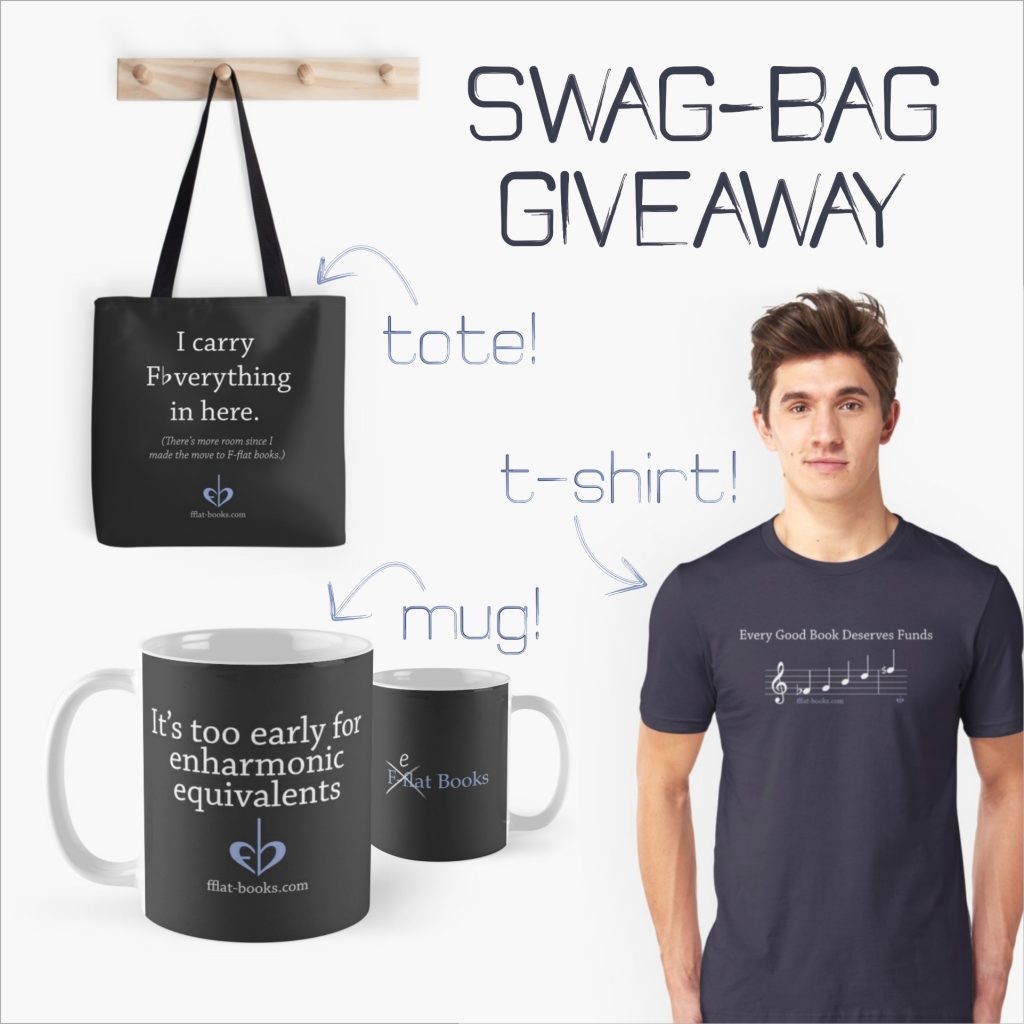 To kick of Back-to-School 2019, we're giving away a swag-bag that includes a tote bag, a t-shirt, and a mug! (If you want to enter, head on over to our Instagram account.) Not only are we incredibly excited about our recent launch, but we're looking forward to our upcoming Back-to-School blog series. So, we felt a giveaway the right thing to do.
We're looking forward to the 2019 school year. We're looking forward to publishing more books and posts. And we're looking forward to learning how to better serve the music community at large. If you're reading this, thanks for being a part of that journey!
2019 Swag-Bag Instagram Giveaway Contest Terms:
Instagram:
Our giveaway is not sponsored, endorsed or administered by, or associated with Instagram.
Administration:
The giveaway is administered by F-flat Books LLC
Validity:
On September 7, 2019, entries will close at 11:49pm EST
Restrictions:
The giveaway is restricted to persons 18 years of age and older. We reserve the right to disqualify any participants who's online presence is not in line with our company and mission.
how to enter:
Follow @fflatbooks on Instagram
"Like" the giveaway post.
Tag two separate people in a comment on the post.
Number of entries is not limited. Each comment with two new people tagged will qualify as an additional entry, so long as conditions (1) and (2) are met. Tagging the same individual in more than one comment disqualifies all but the original entry.
Winner:
A winner will be chosen at random on September 8, 2019,  from qualified comments. The winner will be announce on Instagram, first by private message, then in our posts and/or stories. The winner may also be identified on other social media sites and fflat-books.com. Should you win, you will be asked for your t-shirt size. Because the t-shirt will be ordered based on the winner's size, please allow 3 weeks for delivery after the size is given.