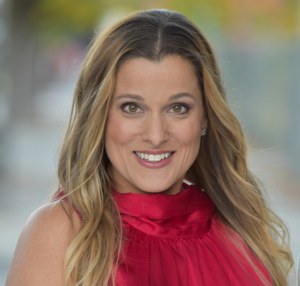 Dr. Amelia Garbisch holds an undergraduate degree in music education from Westminster Choir College of Rider University, a Master of Music in choral conducting from Temple University, and a Ph.D. in choral music education, also from Temple University where she was mentored by Dr. Rollo Dilworth.  Amelia is the director of music education and assistant professor of choral music at Bloomsburg University of Pennsylvania.  At Bloomsburg, she conducts the women's choir and teaches music education and conducting courses.  Amelia has had the privilege of teaching and conducting throughout the United States, Europe, and Asia including Philadelphia, New York, Boston, London, Oxford, Shanghai, and Hangzhou.  Amelia is also an internationally renowned clinician in the areas of Orff Schulwerk and choral pedagogy with engagements throughout North America, China, and Europe.
Amelia is the Director of Music at Mount Airy Presbyterian Church in Philadelphia, PA, where she directs the adult and children's choirs, and conducts the oratorio series. Prior to her graduate studies, Amelia taught elementary music in Middletown Township, NJ, and secondary music in Warminster, PA.  She earned three levels of Orff Schulwerk training at the University of St. Thomas in St. Paul Minnesota where she was mentored by esteemed pedagogue Arvida Steen.
In addition to conducting and teaching, Amelia has performed as a singer and ensemble instrumentalist throughout North America and Europe.  Past engagements include singing at Lincoln Center's Avery Fischer Hall and Alice Tully Hall, Carnegie Hall, the Kimmel Center, and Washington D.C.'s Kennedy Center while working under acclaimed Maestros such as Ricardo Muti, Sir. Colin Davis, and Zdenek Macal.  She has been cast in several major touring productions including singing with Julie Andrews and Christopher Plummer as part of the ensemble for the international touring Christmas show "A Royal Christmas."  Additionally, Amelia has appeared on NBC's "The Today Show" and PBS's "Mr. Rogers Neighborhood."  Notable engagements include singing for former Mayor Michael Nutter's (Philadelphia) nationally broadcast memorial for the victims of the Amtrak railway disaster, and for Pope Francis while he was in Philadelphia during the World Meeting of Families.
eBooks by Amelia Garbisch