Musicast Episode 2.13: Maria A. Ellis of GirlConductor.com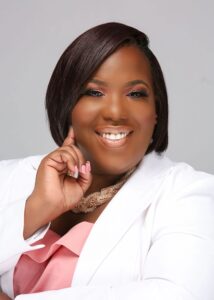 Maria A. Ellis is a passionate educator and conductor.  She is the owner of Girl Conductor LLC, a company that creates diverse music education resources and currently serves as the Director of The Sheldon's City of Music All-Star Chorus and Choral Instructor at Sumner High School. Maria is an active clinician, adjudicator and presenter throughout the United States and abroad.  She holds a B.M. in Music Education emphasis on Voice (K-12 Certified) Degree from the University of Missouri- St. Louis. She has served as the Arts and Administrative Fellow for The St. Louis Symphony and has served as the Community Engagement Manager for The St. Louis Children's Choirs.  Maria is the host of the Award Winning Show Bach and Beyoncé on Classic 107.3 The Voice for the Arts in St. Louis and is a host for the St. Louis Symphony "Live at Powell" broadcast.  Maria is an active member of the American Choral Directors Association, National Association of Music Educators, Missouri Alliance for Arts Education, where she is chair of the RIDE (Race, Inclusion, Diversity & Equity) Committee and holds Level 3 Certification from the CME Institute for Choral Teacher Education.  Maria is the wife of Marion Ellis and the mother of Aria, Kendal and Noah Ellis.
Check out GIRLCONDUCTOR.COM here!