For the next installment of our Music Beyond the Classroom series, we caught up with Louric Oshay, owner of The Oshay Music Group, LLC and accomplished producer, engineer, beatmaker, and educator. Louric and I connected over of our education (we both attended Temple University at the same time) and I love reading about how he moved from educator to entrepreneur, using one to inform the other. Want to know more about how you can take a workshop with Oshay or purchase his beats? Click here. 
Tell us about your work as an engineer/beatmaker/studio owner. What does your day-to-day work look like?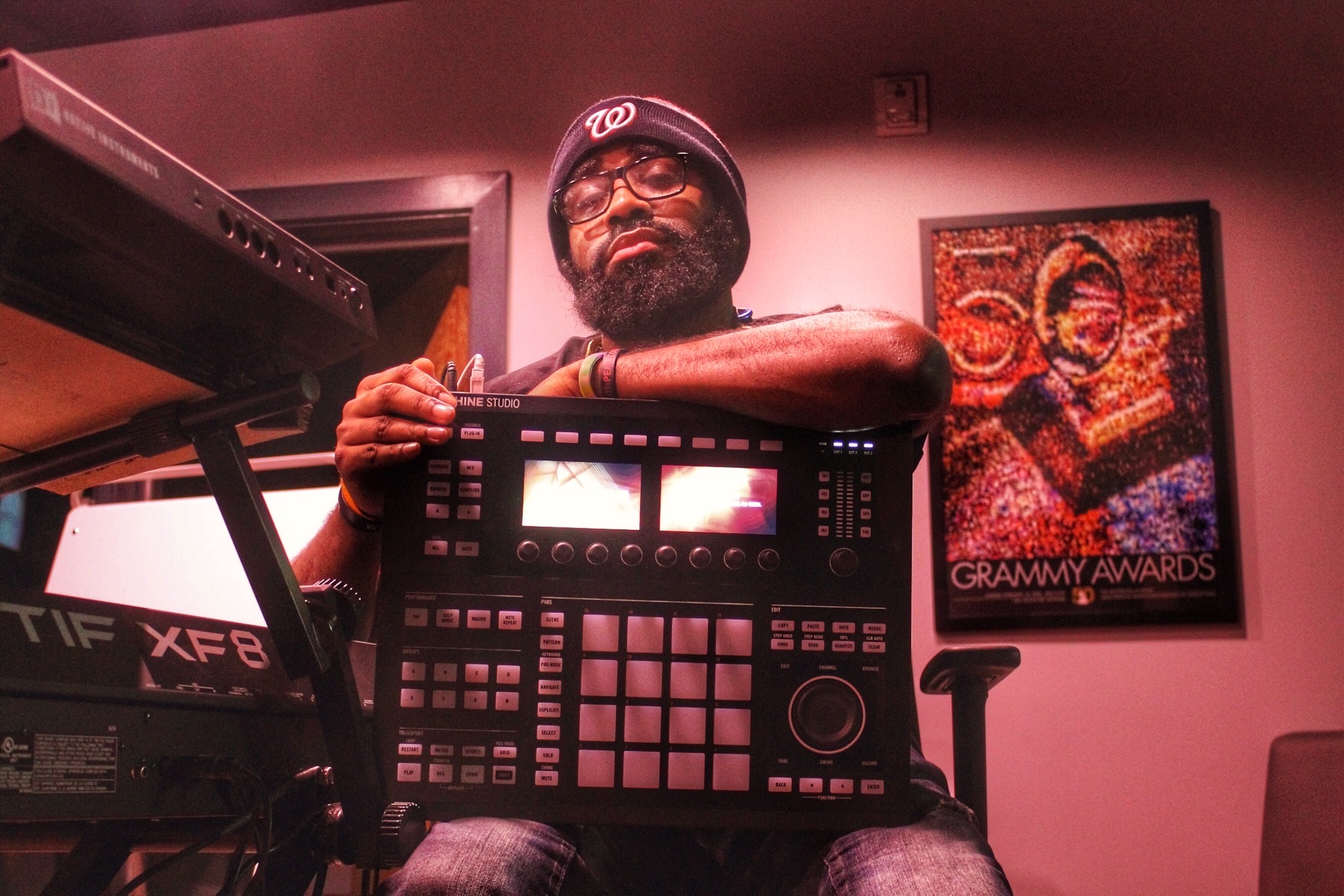 This past Sunday marked my 1 year anniversary of being self-employed/an independent contractor.  From Fall 2012 through Spring 2019 I taught audio engineering and production full-time at a Nashville high school.  Now that I am no longer doing that my schedule is more flexible.  A typical COVID-19, social distancing day looks like checking my Trello board in the morning to see what tasks I have for the day and then leading 1-2 music production virtual workshops throughout the day.  Like many others across the world, my schedule and sources of income have been impacted by COVID-19 but I've also learned to innovate and create new opportunities.  I haven't spent much time engineering for outside artists during the pandemic but prior to this pandemic, I would spend my day driving Lyft in between recording sessions and making beats in my free time.  I am currently trying to create a more sustainable schedule that includes my making time for all my business ventures.
How did you get into your position? What led you there?
I can speak of my "position" from a few different perspectives.  My position as a daytime engineer at Tha Underground Studio came about, like many other things, because of a relationship.  I know that studio owner from an old job and I had invited him once before to come to speak to my students at the high school so he was confident and familiar with my level of competence as an engineer.  As far as pre-COVID studio work I actually was engineering more sessions as an independent contractor at The Record Shop studio.  The owner of the studio reached out to me because he had been following my social media and saw me transition from full-time educator to full-time business owner and engineer.  The primary foundation for all my ventures is entrepreneurship and I believe my entrepreneurial spirit was in part fostered at Temple University.  There was a short time when I was there (2000-2005) where they offered a hybrid program called C.R.E.A.T.E, which was a combination of the Fox Business School and the School of Communications and Theater so I took an additional business class during undergrad to supplement my studies in broadcasting and mass media.

Who were the biggest mentors in your field?
I find it challenging to identify mentors because I've had many for different reasons and different seasons.  During undergrad I had an internship with Rock Soul Entertainment and the founder of that company, Lee Jerkins was 1 of my first mentors in the music business. He showed me how to maintain your identity and faith and excel at business.  The keyword he always used was "excellence". Later on, in Nashville, I had a producer mentor who showed me a lot about communicating with artists in the studio.  I also completed an entrepreneurship program fall 2019 here in Nashville and they assigned me a business mentor who helped me birth my new business, Beats & Bars.
What is the hardest part of your job?

The most challenging part of my job is actually time management and budgeting.  When you work for someone else you kind of have somewhat of an assurance when your money is coming in but when you work for yourself and are in the beginning phases of starting a business, money doesn't always come as frequently.  The creating music aspect of my job is the easy and fun part.
What is the best part of your job?
What I love most about being an entrepreneur is the process of creating and executing my vision.  I love it when I'm in the studio with an artist recording and everything is flowing or when I'm making a new beat that I feel is going to be incredible!
Did you have any influential music teachers in your life? Tell us about them.
Unfortunately growing up I didn't have any memorable music classes or teachers.
What do you wish you had in school that would have better prepared you for what you're doing now?
I wish I had in high school what the students that I taught had which was access to state of the art equipment, curriculum, and a teacher that they could relate to.

What advice would you give to someone trying to "make it" in your field?
My advice for anyone trying to be an entrepreneur in the music industry is to learn the business inside and out.  Carry yourself as a professional and learn general business practices just as much as you study and learn the music business.  Don't be afraid to take risks, be intrinsically motivated, and surround yourself with people who directly and indirectly push you to be better.