F-flat Books has partnered with #musicservicelearning, an organization led by Dr. Marci Major and aimed at providing valuable learning experiences for music education majors while helping others affected by COVID-19. Each week, MSL students will share completed and ongoing projects from around the world.
Masterclass Project – written by Lea Wehnau
The Music Service Learning project has created many music education resources for teachers and parents to use. The most recent of these projects is the Masterclass Project. For this project, West Chester University music majors create videos of themselves teaching lessons and giving short performances for students to play along with. Each video consists of scale practice, information about music and/or the featured instrument, practice tips, and the opportunity to play along with these phenomenal musicians. The WCU music majors will continue to make videos aimed towards elementary, middle, and high school students, so any instrumental educator could use these with their students.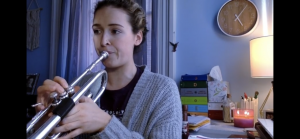 MSL hopes that educators use these videos with their students during online instruction due to the coronavirus closures. How often do students get to play along with experienced musicians? That's what makes this such a valuable project.
Chloe Francis, a senior music education and performance major at West Chester University, leads this project. She is very excited to participate and assist in projects like this because her student teaching experience was cut short. This project allows her to continue helping students in their musical endeavors. Chloe shares that she looks forward to what other projects will come from this, and hopes that educators will take advantage of what MSL has to offer!
Clarinet Lessons – written by Renee Short
When Dr. William "Bill" Harner, superintendent of Quakertown Community School District, heard about the Music Service Learning project, he decided that now would be a perfect time to brush up on his musical skills. A West Chester alumnus and Quakertown teacher named Rachel Urquhart recently spoke in a radio interview and mentioned the Music Service Learning project, sparking the interest of her superintendent. Dr. Harner now works with Tess Pierontoni, a West Chester University senior music major, for video clarinet lessons that take place once a week.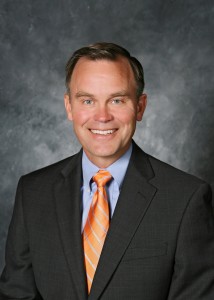 Dr. Harner spends most days in meetings, but at night, he practices his instrument. According to Ms. Pierontoni, Dr. Harner shows enthusiasm in his lessons and had several pages of materials prepared before the first time they sat down together, along with a printed fingering chart. His past experience–playing music by ear when he was younger–has been a credit to his learning, making lessons go even more smoothly. So far, both lessons have gone over the planned thirty-minute times because of Dr. Harner's enthusiasm and drive to continue.
Dr. Harner recently had the opportunity to show off his newfound skills to his school district by performing as a featured guest artist in a virtual recital for the district. During his second lesson, Ms. Pierontoni listened and gave tips on his performance pieces. Later that night, Dr. Harner reported back being pleased with his performance of two songs and a scale. 
Utilizing the Music Learning Service along with his impressive self-discipline, Dr. Harner has made great strides toward his goal of being able to play the clarinet. With considerable progress in just one week, the possibilities are endless for this musical school administrator. 
Music Play Online & Google Classroom – written by Theresa Sharp
In this project, the requestor, Dominic, asked for support within the 3rd-grade curriculum at his school as it switched to online learning. Gavyn and Theresa worked with Dominic through email to come up with solutions and ways to support Dominic's needs. After collaborating on ideas, they came up with the solution to practice curricular content via websites. The team encouraged the use of Music Play Online and Google Classroom. These resources allowed Dominic to support his students through the Conversational Solfege Curriculum used at his school. Music Play Online offers solfege and rhythm activities to keep students engaged with similar activities used in the classroom.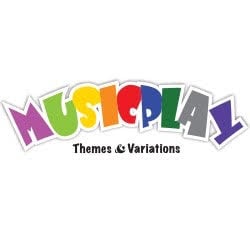 Dominic also needed ways to assess his students through online learning. Gavyn, Theresa, and Dominic came up with the solution to implement Google Classroom. This allowed students to submit videos and show their growth. Through Music Service Learning, these helpers were able to combine their own knowledge with the resources readily available for teachers in the best ways for their students! Gavyn and Theresa were happy to find a solution by brainstorming effective online teaching. Sometimes all it takes is a fresh perspective and combined knowledge. They are excited to hear how Dominic was able to apply these solutions within his classroom!