Musicast Episode 2.9: Heidi Waleson – The Future of Opera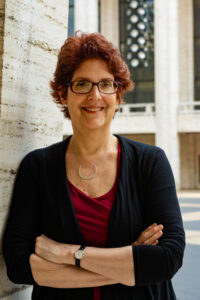 Heidi Waleson has been the opera critic of the Wall Street Journal for over 25 years. In addition to her regular criticism, her work for the Journal and other publications has focused more broadly on the changing profiles of musical institutions, new models for opera presentation, and the wider significance of opera and culture. She is a faculty member of the Rubin Institute for Music Criticism at the San Francisco Conservatory of Music. Her book, Mad Scenes and Exit Arias: The Death of the New York City Opera and the Future of Opera in America, was published by Metropolitan Books (Henry Holt and Company) in 2018; in paperback (Picador) in 2019. Mad Scenes won the 2019 ASCAP Foundation Deems Taylor/Virgil Thomson Award for Outstanding Music Criticism in the concert music field. She lives in New York City.
Read Opera News' review of Mad Scenes and Exit Arias HERE. 
Read more about Mad Scenes and Exit Arias HERE!