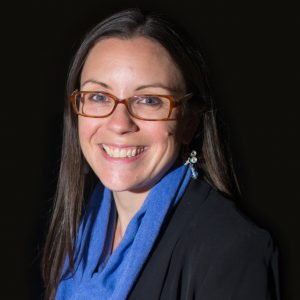 Meghan Cabral is currently the District Director of Music for the Carmel Central School District. Previous, Meghan spent 15 years teaching elementary and middle school band. In addition to her teaching she acts as the school's Professional Growth Coordinator. Meghan's bands have received Gold and Gold with Distinction ratings at NYSSMA major's festivals. Her middle school students have been selected for NYSBDA honors band. Meghan began the George Fischer Middle School Clarinet Choir and in its second year, was selected to perform at the New Jersey Music Educator's Conference.
Meghan received her undergraduate degree in Music Education from Ithaca College, her Master's degree in Music Education from Western Connecticut University, and an advanced Master's Degree in Educational Leadership from Bank Street Teacher's College.
Meghan stays active as an author for Music Education Publications. Most recently her article, "The Mystery of the Clarinet High Notes," was published in NAfME's Teaching Music. Additional articles have been published in the Instrumentalist Magazine, Music Educator's Journal, The Instrumentalist, School Band and Orchestra Magazine (SBO), as well as on many blogs such as NAfME's online blog, Band Director's Talk Shop, as well as Smart Music's online blog. In addition to her article contributions Meghan was a 2017 Grammy Music Educator Semifinalist.
As a clinician, Meghan has presented at the Ithaca College MENC sponsored College Conference, the Connecticut Music Educator's Conference as well as the NYSSMA All-State conference. Meghan served as president of Putnam County Music Educator's Association (PCMEA) and has been an active host for NYSSMA events including Solo and Ensemble Festival, Area-All State, and NYSSMA Majors since 2006. Meghan currently is serving as the NYSSMA Zone 10 Representative.
Meghan has had an active Private Clarinet Studio since 2003. Her private students have been accepted into Area All-State, NYSBDA middle and high school honors band, NYSSMA All-State, as well as NAfME sponsored All-Nationals Ensemble.
Meghan recently served as a guest conductor for the Zone 15 Area All State, Nassau Music Educator's Division I All-County Band as well as Suffolk County Music Educator's Division II All-County Band. In addition she has served as the Dutchess County Music Educator's Elementary All-County honor band and is co-founder of the Arts on the Lake Summer Band Camp in Carmel, NY.
Find Meghan:
The idea of flipping the classroom for me came out of necessity. For the past 14 years I had been teaching beginning band. And, every year I would search for the "best" way to teach [...]