Welcome to season 2 of the Musicast Podcast! We are so excited to bring you new episodes with a completely new set of guests. These guests will feature a wide range of topics that will hopefully enhance the work you are doing in your music classrooms around the world!
After dipping out feet into the world of podcasting with no experience last season, we followed trends, asked for feedback, and are tweaking some things as a result for this season. We are releasing episodes in bulk this season- one set in the fall and one set in the spring. This is so you can listen at your leisure and use the episodes most applicable to you when you need them most. We're contacting folks that you said you'd like to hear from and trimming the amount of content so that our podcast is truly focused on helping our audience in a succinct and focused manner. If there's a topic you'd like to hear about or have feedback on our new set up, please let us know! We'd love to hear from you.
If you know someone who you think would be a good guest or have comments in general,  please contact us at [email protected] and let us know!
As always, thanks for listening!
-The Musicast Team
Episode 2.1: Mickey Smith Jr.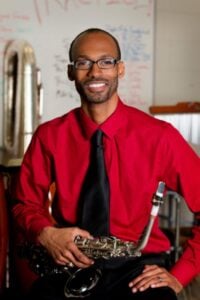 Educator. Encourager. Musician. Those are just a few ways that some would describe me. As a recipient of Grammy Music Educator Award for 2020, I have inspired both children and teachers through my motivational mixture of music and message. Through my love for the saxophone, I blend the roles of educator and entertainer to create a dynamic educational experience that entertains, educates and elevates everyone to excellence. I am dedicated to helping educators discover their sound. No matter what, the classroom challenge may be I help encourage others to keep on going.
Source:Mickey Smith Jr.'s Website 
Episode 2.2: Dr. Lucy Green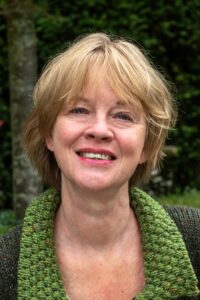 Lucy Green is Emerita Professor of Music Education at the UCL Institute of Education, London UK. She is internationally known for her work in music education, particularly in relation to popular music, informal learning, new pedagogies, gender, ideology, musical meaning and more generally, the sociology of music. She has written four academic books on music education, co-authored one, edited two, and written one practical handbook for teachers. Her publications have been translated into many languages including Greek and Chinese. She has presented keynotes in countries around the world and serves on the Editorial Boards of numerous journals. Lucy developed the research and development project "Informal Learning in the Music Classroom" within the British movement "Musical Futures" and this work is now being implemented in countries across the world. She holds an Honorary Doctorate from the University of Hedmark, Norway, for services to music education. Currently she is beginning work on a new project concerning self-accompanied singing. Research is in its very early stages but she has made two self-accompanied CDs of 17th and 18th century songs.
Check out some more of Dr. Green's content in the links below!
Episode 2.3: Dr. John Kratus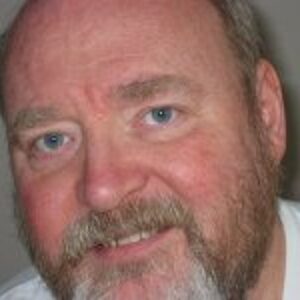 John Kratus is professor emeritus of music education from Michigan State University, where he served as chairperson and taught general music methods, philosophy, research, sociology, and songwriting. He has presented his ideas at conferences in Ireland, Scotland, the United Kingdom, Sweden, Germany, Austria, Greece, Egypt, Japan, China, Malaysia, Canada, and the United States. His articles have appeared in most of the world's major music education journals. He previously chaired the Special Research Interest Groups in Creativity, Philosophy, and Popular Music Education for the National (USA) Association for Music Education. Kratus is currently an independent scholar residing in Tarpon Springs, Florida.
LISTEN to one of Dr. Kratus' songs here!
Take a LOOK at Dr. Kratus' CV here! Dr. John Kratus CV
Don't forget to check out the F-flat Books resources on creativity and song writing! Some examples include…
2.4: Dr. Michquelena (Micki) Potlunas Ferguson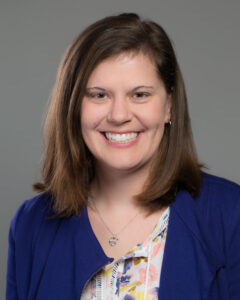 Dr. Michquelena Potlunas Ferguson currently serves as an Assistant Director of Athletic Bands at the Pennsylvania State University. In her role, she assists with the direction of the Penn State Marching Blue Band, the "Pride of the Lions" Pep Band, the Campus Band, teaches music courses, and supervises student teachers. Prior to her current appointment, she was a Lecturer of Music, teaching courses in music education and assisting with the direction of athletic and concert bands while concurrently completing her Ph.D. in Music Education from Penn State. Ferguson holds a Master of Music degree in Music Education from West Chester University, a Master of Business Administration degree from Alvernia University, and a Bachelor of Science degree in Music Education from Penn State.
Ferguson's research interests include Title IX's effects on women in collegiate athletic bands, investigating the role of women as leaders in music education, and athletic band musicianship. She has presented her research at state, national, and international music education conferences. Prior to returning to higher education, Ferguson taught in the Pennsylvania Public Schools for ten years, primarily in high school instrumental music. Ferguson previously served as the Senior High School Band Director and Music Department K-12 Chairperson in the Exeter Township School District in Reading, PA. At Exeter Township, Ferguson was responsible for directing the marching band, the concert band, the auditioned wind ensemble, jazz bands, AP Music Theory, and general music courses in popular music and music technology.
You can read Dr. Potlunas Ferguson's dissertation HERE!
You can access a NAfME Session/ more information on action research by reaching out to Marissa Guarriello, Maggie Harrigan, Sarah Gulish, Matt Clauhs, or Erik Piazza. Their contact info is available via the F-flat Books Website
Episode 2.5: Dr. Tonya Mitchell-Spradlin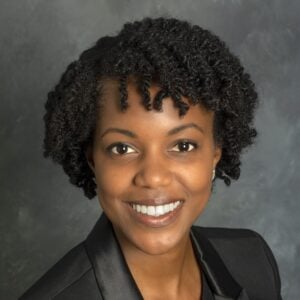 Dr. Tonya Mitchell-Spradlin is Director of Wind Band Studies and Assistant Professor of Music at Penn State University. In addition to conducting the Symphonic Wind Ensemble, overseeing the graduate wind conducting program, teaching courses in wind band literature and wind conducting, she oversees all aspects of the concert band programs at Penn State. Her appointment at PSU follows three years as Assistant Director of Bands and Associate Director of Athletic Bands at the University of South Carolina. Prior to her tenure at Uof SC, Mitchell-Spradlin taught at Valdosta State University as Director of Athletic Bands and was Director of Bands at Chamblee High School in Chamblee, Georgia.
Mitchell-Spradlin has a diverse background as a clinician, adjudicator, educator, and speaker. She is a frequent guest conductor, and has presented regionally at the South Carolina Music Educators Association Conference, nationally at the Midwest International Band and Orchestra Clinic, internationally at the International Society for the Promotion of Wind Band in Austria, and has served as Tau Beta Sigma's local and national Women in Music Speaker.
As a proponent of new music, she is engaged in building the wind band medium. She led the consortium and premiere of Aaron Perrine's Beneath a Canvas of Green for wind ensemble and percussion quartet which was also the source of her doctoral dissertation. Additionally, she is active in a number of premieres and consortiums for new music.
Mitchell-Spradlin serves as the National Vice President of Professional Relations for Tau Beta Sigma: National Honorary Band Sorority. She also holds memberships in Kappa Kappa Psi, the College Band Directors National Association, National Association for Music Education, and Women Band Directors International.
Learn more about the Penn State Music program here!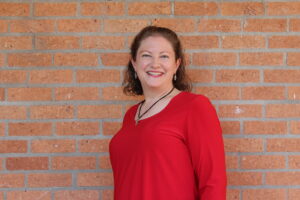 Beth Duhon is, to borrow Tracy King's phrase, the K-5 "ambassador of joy" at Travis Elementary in Rosenberg, TX. This is her fifth year teaching in Lamar Consolidated ISD.
Longer bio: Beth Duhon is, to borrow Tracy King's phrase, the K-5 "ambassador of joy" at Travis Elementary in Rosenberg, TX. This is her fifth year teaching in Lamar Consolidated ISD. She has received over $14,000 in classroom grants for a keyboard lab, iPads, and music manipulatives in addition to regularly receiving travel grants for music education conferences. In 2021, she presented "Self-Care for the Music Educator: Not Just a Buzzword" for TMEA and the LCISD elementary music teacher cohort. Previously, Ms. Duhon was a successful horn private lesson teacher, clinician, and freelance performer in the West Houston area for over a decade. She also taught elementary music in Williamsburg, VA and middle school general music in Falls Church, VA before moving to Texas. She was an honors recitalist, principal horn in the wind ensemble and orchestra, cum laude and an inductee of Pi Kappa Lambda from Illinois Wesleyan University where she received a B.M.E. At the University of Houston, Ms. Duhon was a teaching assistant in the music history department, summa cum laude and a student of Roger Kaza (St. Louis Symphony) and Nancy Goodearl (Houston Symphony). She received an M.M. in horn performance. Ms. Duhon met her husband, Jimmy, when they were both performing as instrumentalists at Busch Gardens Williamsburg. They have a ten-year-old son, Mark.
You can watch Ms. Duhon's TMEA presentation "Self Care for the Music Educator: More Than a Buzzword" by clicking HERE!
You can access the "Self Care for the Music Educator: More Than a Buzzword" supplementary materials by clicking HERE!
You can access the F-flat Books THAW replay by downloading the session pack on the website!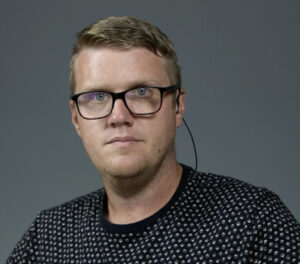 Bob Habersat is a high school music teacher and co-founder of shedthemusic.com. He has presented clinics on music technology, guitar, and jazz at conferences and festivals across the country and has written articles for NAfME, Noteflight, JEN, and Soundtrap. Bob is the author of the Modern Musicianship Guitar Method and the Production Through Performance music technology curriculum. He is also the host of The Shed's Spotlight podcast where he interviews and collaborates with artists, educators, and other notable figures in the music education orbit. When he is not teaching, Bob loves going on adventures with his wife Kristin and their children Lee and Brooke.