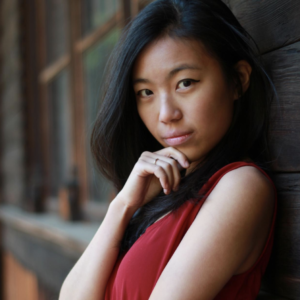 ALICE TSUI (pronounced TSOY) is an Asian American/American born Chinese (ABC) Grammy nominated music educator, pianist, scholar, activist, dog mom, and lifelong Brooklyn, New Yorker! As a product of the NYC public school system, Alice is an actively decolonizing, ABAR (anti-bias, anti-racist), and abolitionist public music educator. Alice aims to empower the individual and collective voices of youth through music as expression. 
Alice started playing piano when she was four years old. As a classically trained pianist, Alice studied music with Mabel Tao, Maxim Anikushin, Maria Asteriadou, Miyoko Lotto, and Jose Ramon Mendez. Alice played music in her NYC public music education under the guidance of Jamie Jacobs and Geraldine Lapierre. Alice graduated from New York University with a Bachelor of Music in Piano Performance and a Master of Arts in Music Education. Alice is currently a doctoral candidate (ABD) in music education at Boston University.
Alice (she/her) is the Founding Music Teacher and Arts Coordinator at New Bridges Elementary, an arts-integrated public elementary school in Brooklyn, NY. Alice is on Piano Faculty at Manhattan School of Music Summer (MSM Summer). Alice is an Adjunct Lecturer of Music Education at CUNY Queens College. Alice serves as a Board Member of the Association of Popular Music Education, and as a Moderator and Contributor for Decolonizing the Music Room. Alice leads and facilitates professional development and workshops for youth, fellow educators, organizations, and all learners seeking to decolonize their own spaces and communities globally, including with Carnegie Hall and PBS. Alice serves as a consultant for multiple schools who are deeply interrogating their curriculums and amplifying voices of the global majority.
In Alice's work as an activist, Alice actively speaks on Asian American identity, #StopAsianHate / #StopAAPIHate, #BlackLivesMatter, and the importance of solidarity and unity between communities — particularly in the Black and Asian communities. Alice uses her voice at rallies, protests, vigils, and various spaces in NYC to amplify her students' voices in addition to her own. Alice has been featured on Elite Daily, MSNBC, NowThis News, Shine, TODAY, and USAToday for her activism. 
Alice experiments with covers, remixes songs, and enjoys improvising on the piano. Alice's music, activism, and affirmations are available at www.youtube.com/aliceanntsui.
Learn more about Alice and her work at alicetsui.com and instagram.com/musicwithmissalice.
Find Alice :