I still remember the day that my graduate advisor casually mentioned that Britt Daniel was her step brother. My jaw must have dropped on the floor as she responded, "What? Do you know him?" DO I KNOW BRITT DANIEL?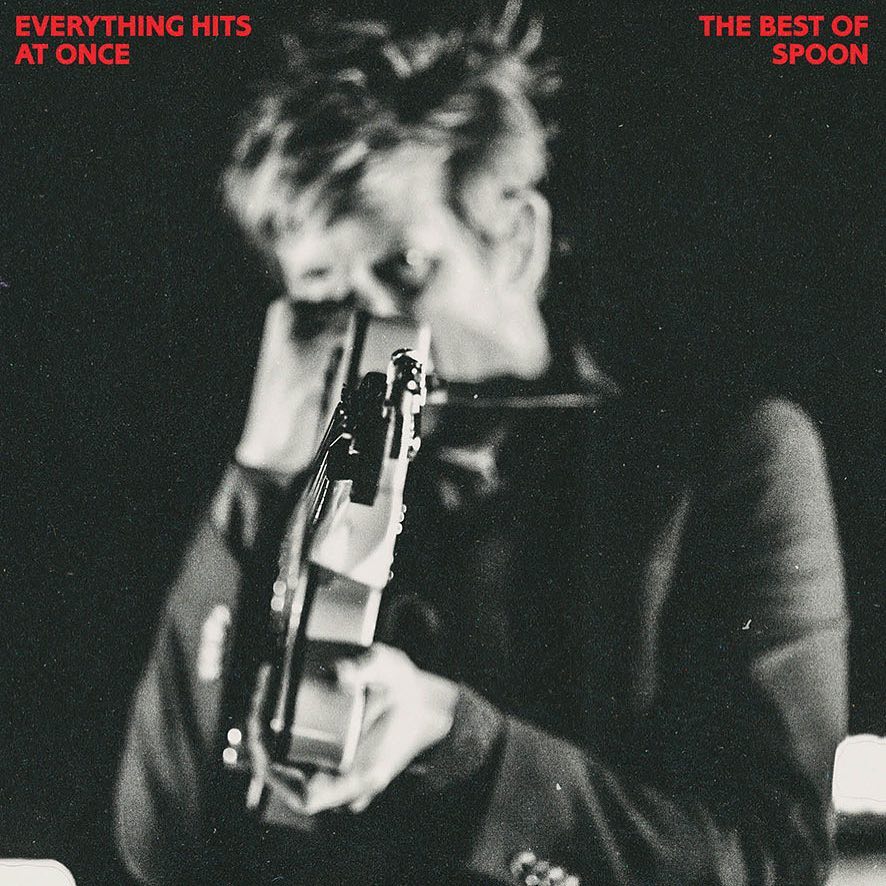 If there was a soundtrack to our home, it would be Spoon. Spoon is the one band that my husband and I can always agree on, and we've followed Britt and his various side projects (any Divine Fits fans out there?) over the years, buying tickets whenever they come to Philadelphia. There's something about Britt's writing that I so admire- he finds a way to make songs simultaneously catchy and complex, they're full of grit and still beautiful. His voice feels familiar and his storytelling is earnest. So, I was thrilled when Britt agreed to let us interview him for our music beyond the classroom series. His words are a reminder that as music teachers, we have no idea how we could potentially impact students. The ways in which we go "beyond the call of duty" for students matter.
Thank you for your time, Britt! And, if you haven't been following along with the band on Facebook, check out their recording session releases and their album, Everything Hits at Once: The Best of Spoon.
Tell us about your life as a musician- writing and playing in bands. What does your day-to-day work look like?
Mostly I write or I get ready to do a show. I'm either writing songs or recording songs or doing shows or prepping for shows. Or else I'm on vacation.

How did you get involved in music? What led you there?
I was restless as a kid and once I was allowed to use the record player that alleviated some boredom. I would play records and stare at the covers and read all the lyrics and credits…and of course, music was emotional. It made me feel something.
What is the best part of your job?

Making music.
What is the hardest part of your job?

Everything that isn't making music.
Even writing music can be difficult because sometimes writing words and music comes fast and easy but sometimes you get nothing. The problem is there's no known road back to that place you were when it came easy. Sometimes you can get back there with persistence. Sometimes it never comes and you just have to give up for a while. Sometimes you don't give up and still nothing happens.

Did you have any influential music teachers in your life growing up? Tell us about them.
I signed up for the school choir when I was in 3rd grade and the choir teacher was Jill Horner. She made it fun, we sang Beatles songs and show tunes and classical stuff. I stuck with choir until I was 12 or so – by the end of it I was in a different school and I wasn't enjoying it whatsoever, but those early years had to have been important to my being able to carry a tune and to be aware of tone and what that meant for expression. A few years later, Jill's husband Mike would be my 9th grade US history teacher, the kind of teacher who found a way to work the Ramones and the Sex Pistols into the discussion of history. A couple years after that, Mike was the drummer in my first band. They were great people and great friends and over the top, wayyyyy beyond the call of duty, insanely gifted and giving educators.
What do you wish you had in school that would have better prepared you for what you're doing now?
Media training.
What advice would you give to someone trying to "make it" in the music industry?
If at all possible, try to sign to a major label in the 1970s.
Do music that turns you on. Do music with your friends and do it for fun. Do what you can do in your own city. The stuff you need experience with can be done on your own and locally.