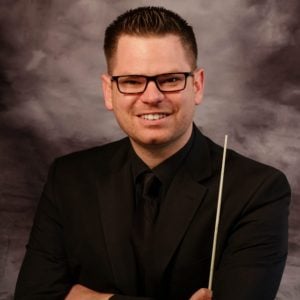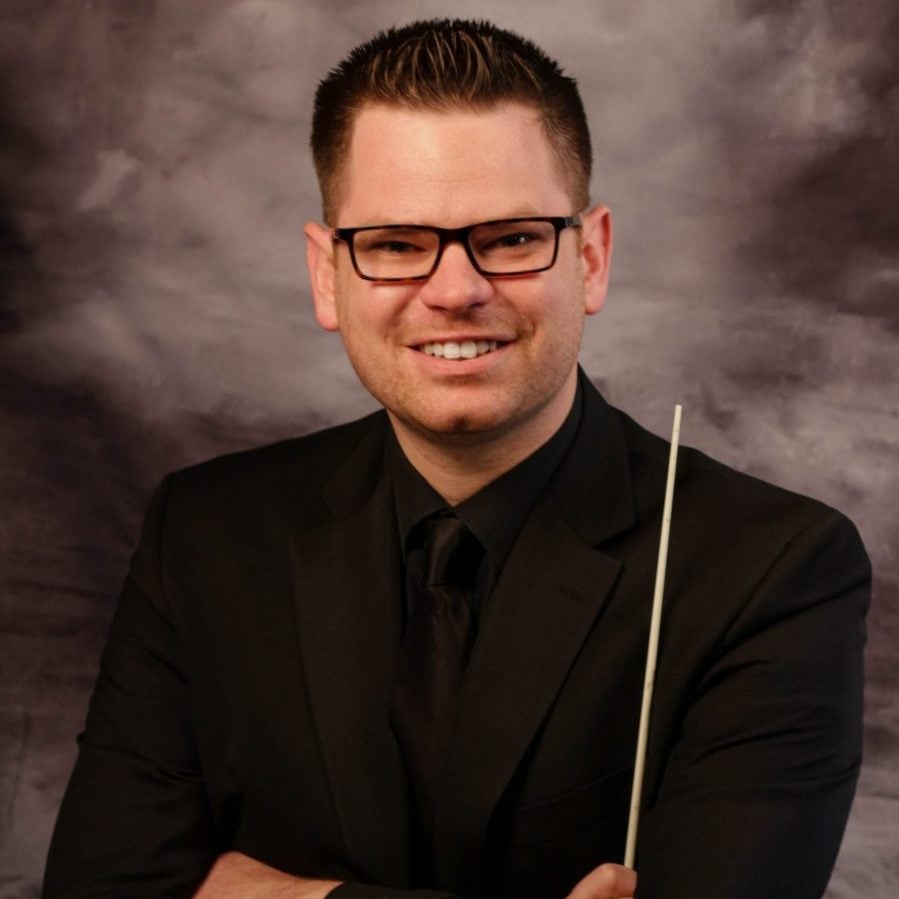 Adam J. Gumble is the Director of Athletic Bands at West Chester University. Mr. Gumble's primary responsibilities include directing the 324-member "INCOMPARABLE" Golden Rams Marching Band, "Sixth Man" Basketball Band, and WCU Concert Band. In 2018, the WCU Marching Band performed in Featured Exhibition at the Bands of America Grand National Championships and were named the 2019 recipient of the prestigious Sudler Trophy.
Prior to his appointment at West Chester University, Mr. Gumble taught for 13 years in the public schools as the Director of Bands at Hempfield High School in Landisville, Pennsylvania and Associate Director of Bands at Quakertown Community High School. Mr. Gumble is an active guest conductor, clinician, producer, and presenter at professional development conferences across the Northeastern United States. He has served as the Band Content Representative on the PMEA State Professional Development Council and has contributed original articles for PMEA Magazine. Mr. Gumble has been a quarterfinalist for the GRAMMY Foundation's Music Educator Award and has been nominated for "Who's Who Among America's Teachers" as well as multiple "Teacher Impact Awards" through Central Pennsylvania's NBC affiliate, WGAL.
Mr. Gumble graduated from West Chester University with a Bachelor of Music Education Degree in 2005, Master of Music Education Degree from Boston University in 2007, and Master of Music Degree in Wind Conducting from West Chester University in 2016.
Mr. Gumble is a member of the College Band Directors National Association, National Association for Music Education, the Pennsylvania Music Educators Association, Pi Kappa Lambda, Phi Mu Alpha Sinfonia, Kappa Kappa Psi, and Tau Beta Sigma.
The current pandemic has thrust the global population into a period of uncertainty unrivaled in recent history. Music students at universities around the world are being forced to abandon the structure that has helped to frame [...]